It was raining hard, both outside and in people's hearts, at the Commemoration of the 20th Anniversary of the Bali Bombings on 12 October.
Lord Mayor Sally Capp, flanked by the Consul General of Indonesia in Melbourne and Nick Staikos MP, Parliamentary Secretary to the Premier of Victoria, laid wreaths in the honour of the victims, and were then followed by the various members of the Consular Corps.
Five French citizens had lost their lives in this tragic event, but the majoirty of victims were Australians. A number of  Victorian families were in attendance to pay their own personal tributes.
The soothing chant and benediction ceremony by the Thai Buddhist priest offered some consolation to all.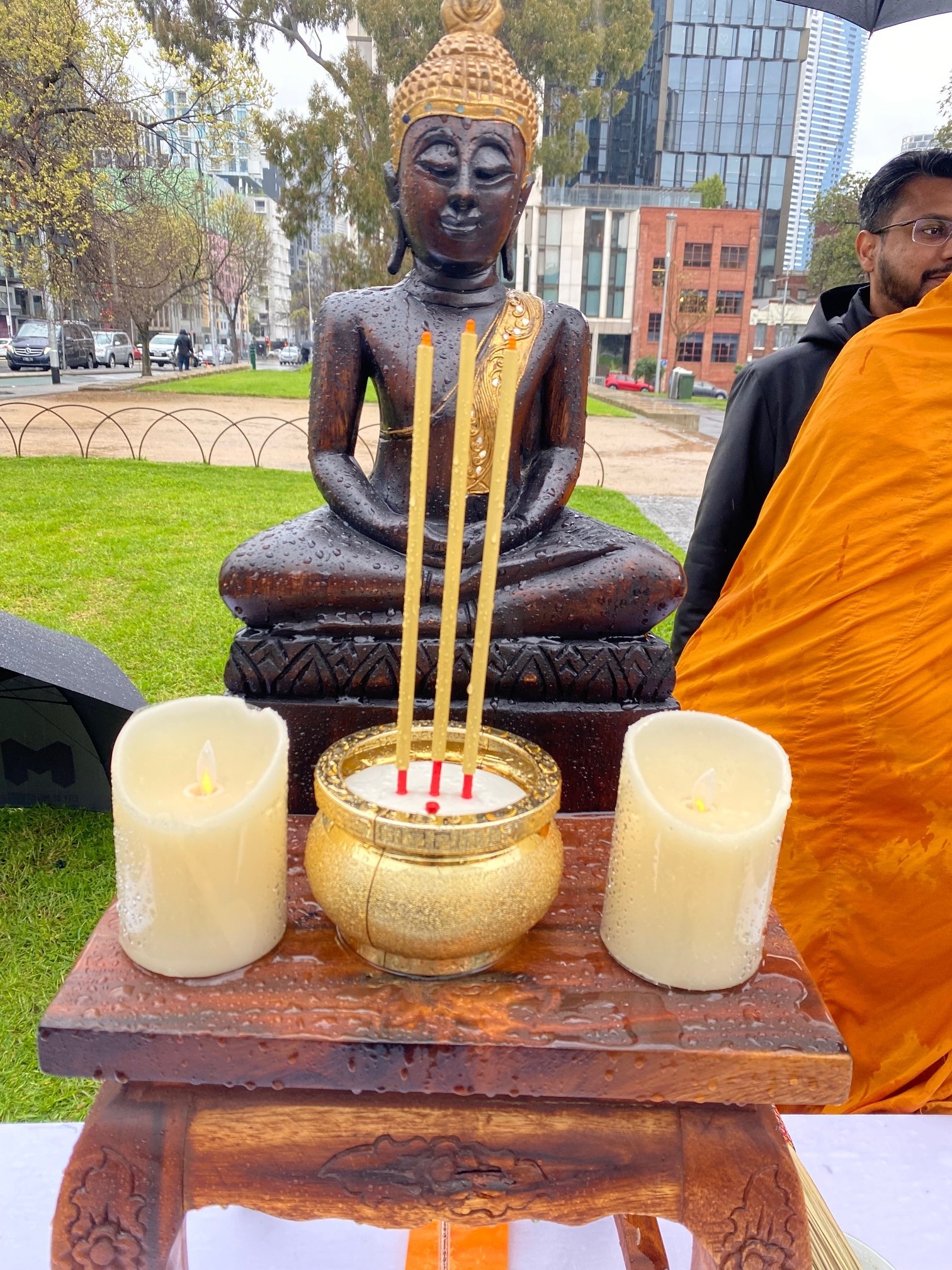 The Bali Memorial is located at Lincoln Square in Carlton. Each of the little fountains of the memorial mark an Australian victim.