Despite being postponed due to a last minute snap lockdown, the Café de la Rentrée 2021 was a great success.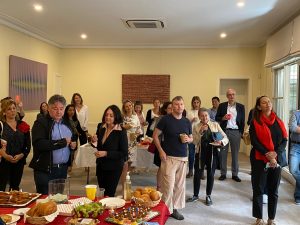 The morning tea, traditionally organised by Melbourne Accueil  with the collaboration of French Assist Melbourne and UFE, assembled various members of the French community as well as representatives of other associations  such as Alliance Francaise de Melbourne, Bastille Day French Festival, l'Ecole française de Melbourne , l'Ecole francaise secondaire de Melbourne, French Bilingual Association and FACCI.
The event was happy, fun and well attended while still adhering to Covid-safe regulations.
Honorary Consul Myriam Boisbouvier-Wylie's speech discussed the difficulties the French community of Melbourne had faced over the past year but highlighted the resilience and fortitude they showed.
There was also a raffle for which the prize was two tickets to the Melbourne Jewish museum's exhibition on Franco Australian artist Mirka Mora. The winner was chosen by the youngest guest at the morning tea.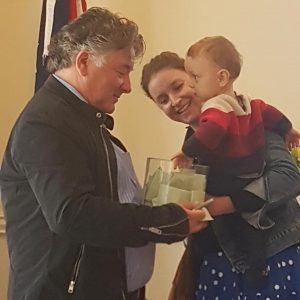 The guests were treated to so many pastries, kindly provided by Reverie Cafe, that most took home a goody-bag to share with their families.