While Melbournians are under curfew, French people go out and about to enjoy the Tour de France…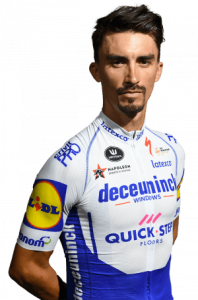 The French Australian Chamber of Commerce and Industry [FACCI] transformed its traditional  Tour de France Lunch into an Online Wine Tasting, which allowed many numbers from the  Melbourne Consular Corps, who are also deprived from their usual diplomatic cocktail parties, to gather together around their screens  to enjoy the wines by Michel Chapoutier. The famous French winemaker, on video link from France, was an amusing raconteur as well as a provider of astute oenologist advice.
The Master of Ceremony was famous chef Gabriel Gaté, and as a special guest, Olympic  Track Cycling Champion [and 11 times World Champion], the amazing Anna Meares, interviewed by the charming  Christophe Mallet from SBS Radio.
It was a delightful celebration of the Tour de France, with delicious wines accompanied by nibbles from  the Pot de Moutarde. Thank you to the FACCI !