On October 24, at the end of second day of the conference of the Australian Association of French English Bilingual Schools,  organized by Caulfield Junior College, a cocktail reception was hosted by Myriam Boisbouvier-Wylie, Honorary Consul General of France in Melbourne.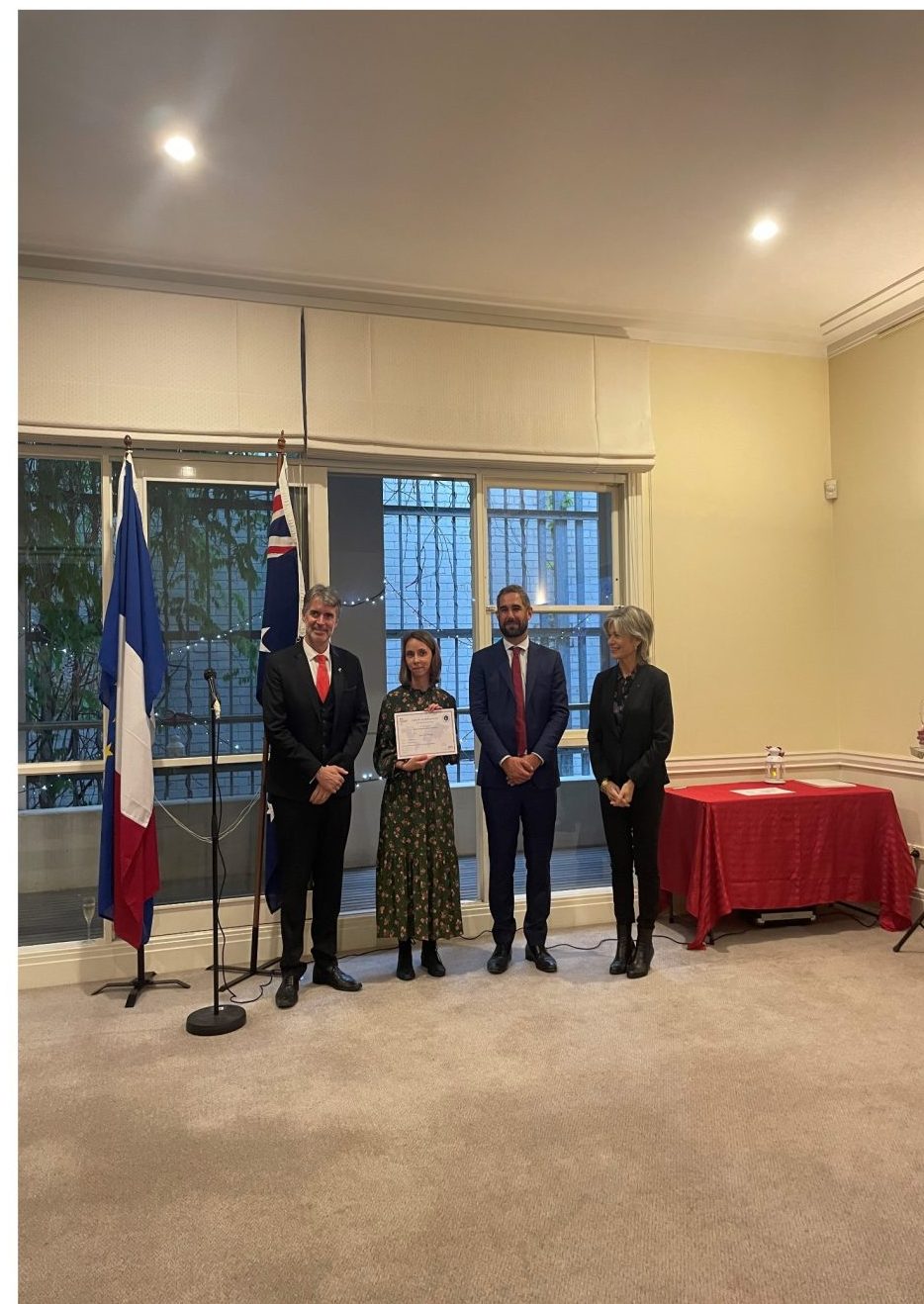 This cocktail reception was the occasion for distributing the Label France Education Certificates emanating from the Ministry of Europe and Foreign Affairs, to some of the schools who offer to their students an immersion program in French. The certificates were handed out by Boris Toucas the Cultural Cousnellor to the French Embassy, ​​and Guillaume Cario,  regional director of the AEFE for the Asia- Pacific zone.
Congratulations to Highgate School,Glen Eira College, andCamberwell Primary School!