On the 7th of November, the Returned Service League of Victoria (Australian veterans) organised their annual commemoration at the Springvale Botanical Cemetery.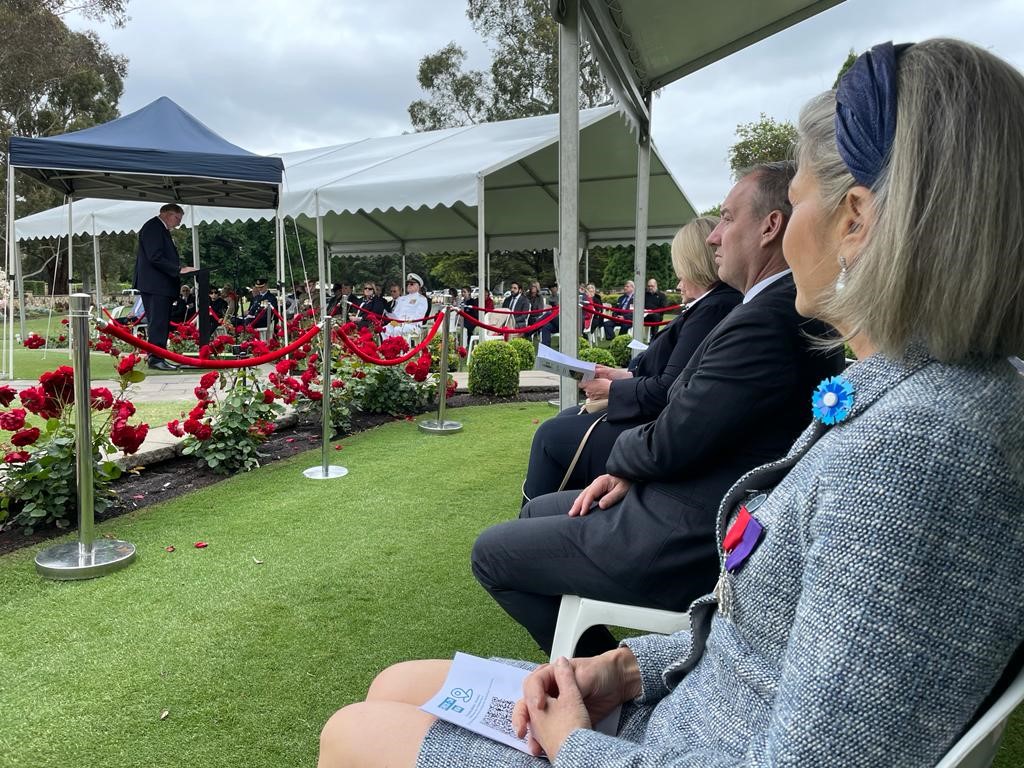 The president of the RSL, Dr Rob Webster, welcomed veterans and distinguished individuals alike in remembering the importance of the Remembrance day ceremony to honour the memories of past and missing combatants. Without them, the democratic values of which we relish/enjoy in today would not be as solidly anchored in our societies.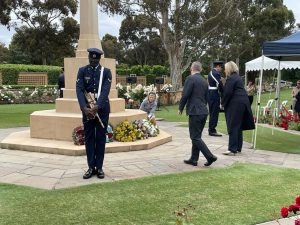 After hymns, prayers and two poems joyfully recited by two high school students of Wheelers Hill Secondary College and St Margaret's Berwick Grammar, the flight commander Daryll Topp delivered the main speech. He enlivened the story of a nurse and a pilot, each story occurring during the Second World War, to underscore the important notion of service to one's country.
The ceremony then proceeded with a solemn minute of silence, followed by the placing of numerous bundles and wreaths. The Consul-General of France, New Zealand and the United Kingdom were present, with each a wreath.