The Australian and French people share many common bonds.  None run deeper than the friendship, respect an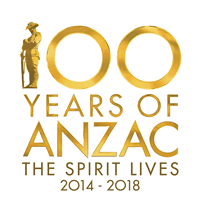 d gratitude that France has for Australia due to the Australian soldiers' courage and achievements on the battlefields of the Great War and the Second World War.
Each year, the awareness and respect for the achievements and courage of the Australian First World War soldiers continue to grow, with the ever increasing numbers of young Australians in particular, visiting Anzac Cove in Turkey and with well attended Dawn Services around the country.
Here are a few of the services held in and around Melbourne to commemorate ANZAC Day this year where French representatives were guests of honour.
SHRINE OF REMEMBRANCE  MELBOURNE 
As per the tradition, the Melbourne ANZAC Day March including the descendants of Australians and New Zealanders who served in WW1, formed into many divisions, WW1 Navy, WW1 Army, 1st AIF, serving Navy and Army personnel, followed by the Allied and foreign servicemen and women, is a tribute to the soldiers' courage and commitment. The March of the French Veterans, proud behind their French flag, is a special moment.
The ANZAC Day March concludes at  1:00 p.m., with the Official Commemorative Service, led by HE the Governor, taking place at the front of the Shrine, near the Eternal Flame.
CAULFIELD RSL Dawn Service
To mark the centenary of the engagement of the first World WAr Veterans on the Somme, the Committee of the Caulfield RSL invited a speaker representing France at their dawn service. Mrs Daniele Kemp kindly agreed to deliver the keynote speech and laid a wreath in a moving ceremony held in the Club's forecourt. The Hon. Georgina Crozier, Federal member Southern Metropolitan  and the Hon. David Southwick, local MP, were also in attendance.
MITCHAM RSL Dawn Service
One hundred years after the engagement of young ANZACs in the Western Front in France, Victorians in every part of the State honour and understand what was sacrificed, what was achieved. In Mitcham, Mr Stephane Redey, Vice President of Melbourne Accueil, kindly agreed to represent the French Consul and delivered the keynote address before laying a wreath. In attendance, were the Hon. Dee Ryall local MP for Ringwood, as well as Mitcham Rotary Club, Bowling Club, scouts and Whitehorse Council members.
RINGWOOD LAKE PARK
The Rotary Clubs of Ringwood and of Croydon organised a moving cermeony for around 600 primary school students from the Maroondah' schools. After an introducty speech by Mayor of Maroonda,  Cllr Natalie Thomas, Colonel John Coulson delivered a vibrant and eloquent keynote address.  Turkish Consul Erzel Ozdemir and French Honorary Consul Myriam Boisbouvier-Wylie and the Hon Michael Sukkar Federal Member for Deakin were the guests of the event that concluded with the Turkish, French and Australian National Anthems.