This year, Melbourne's Bastille Day French Festival underwent two changes: firstly, it moved to the Queen Victoria Market for the first time, and secondly, it took place a week before July 14th, in advance of the national holiday celebrations!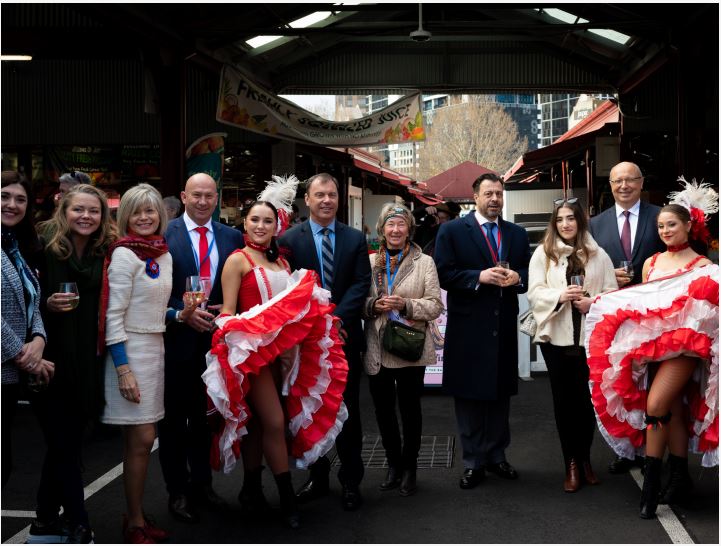 A diplomatic function was held during the launch of the Festival on the morning of July 8th in presence of the Ambassador of France to Australia, H.E. Jean-Pierre Thébault; Victoria's Minister for Multicultural Affairs, the Hon. Colin Brooks MP; the Mayor of the City of Melbourne The Right Honourable Lord Mayor Sally Capp; Victorian MP Wayne Farnham representing the Leader of the Opposition, John Pesutto; Federal MP Zoe McKenzie; the Honorary Consul General of France in Melbourne, Myriam Boisbouvier-Wylie; members of the Melbourne Consular Corps; President of the Victorian Multicultural Commission, Vivien Nguyen; Managing Director of Invest Victoria, Danni Jarret; representative of the French Abroad, Elise Léger; various presidents of Franco-Australian associations, and representatives of Festival sponsors.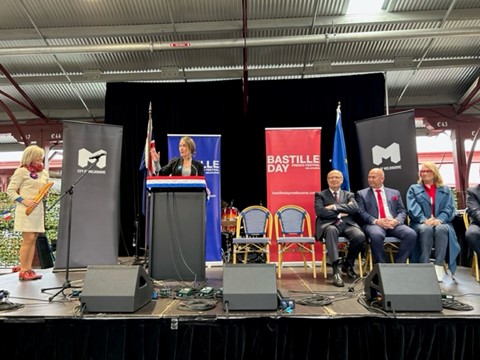 After speeches celebrating the importance of multicultural exchanges and the democratic values of "Liberté Egalité Fraternité", the baguette was broken to declare the Festival open!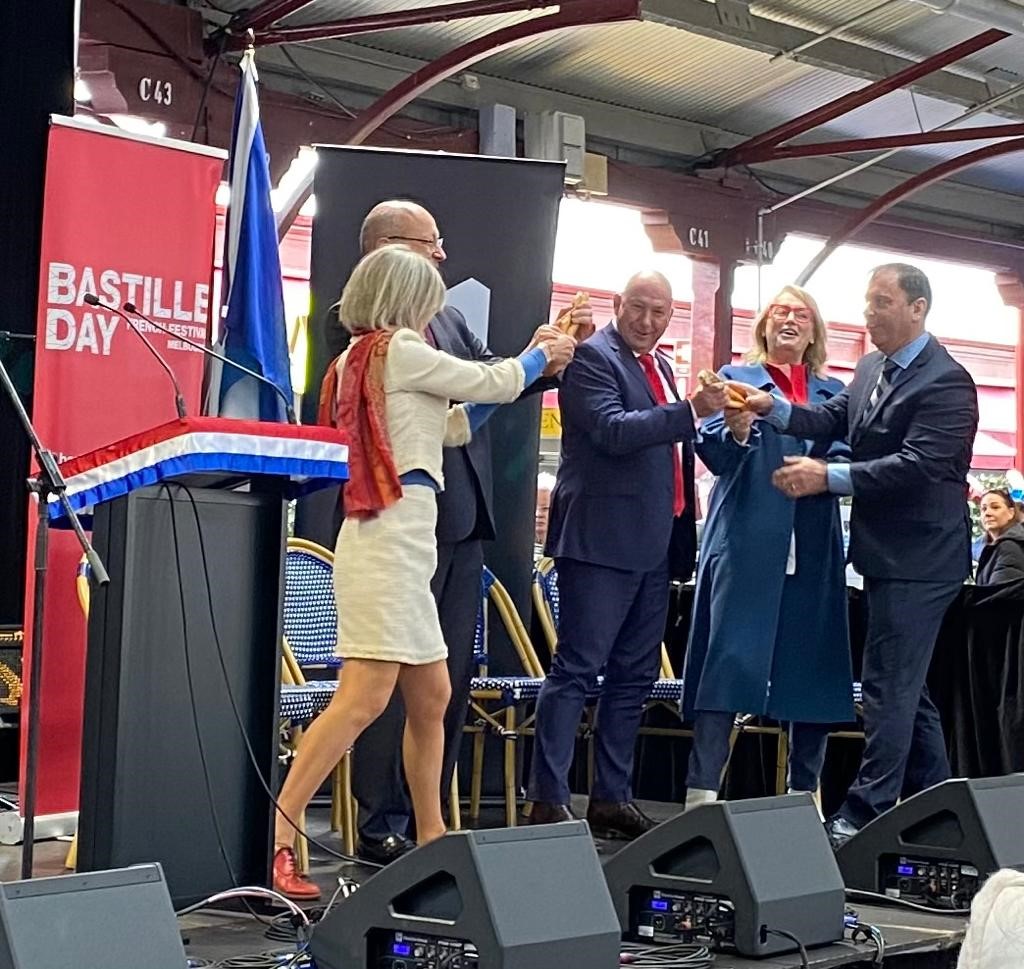 Then the Australian Army Band took the stage to sing the two national anthems.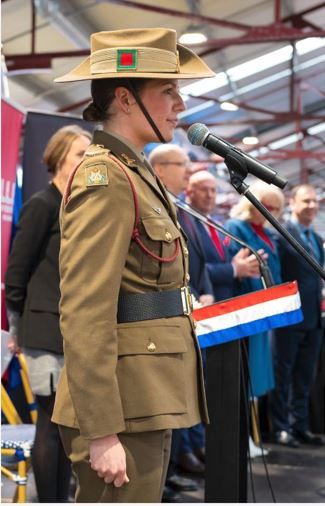 This year's Festival was proudly presented by Peugeot, and the Master of Ceremonies was Marianne Murat, Executive Producer of SBS Radio, who carried out her task with charm. VIPs were then led to the bar for a glass of champagne by the French Cancan dancers – good fun guaranteed!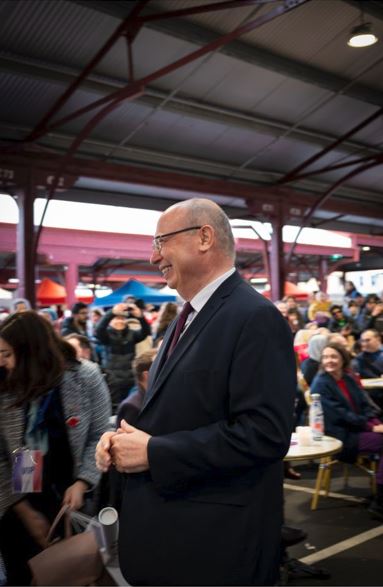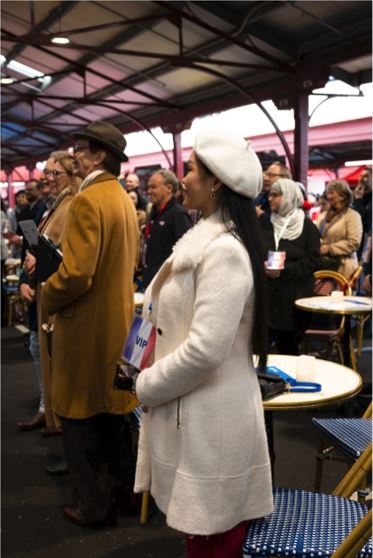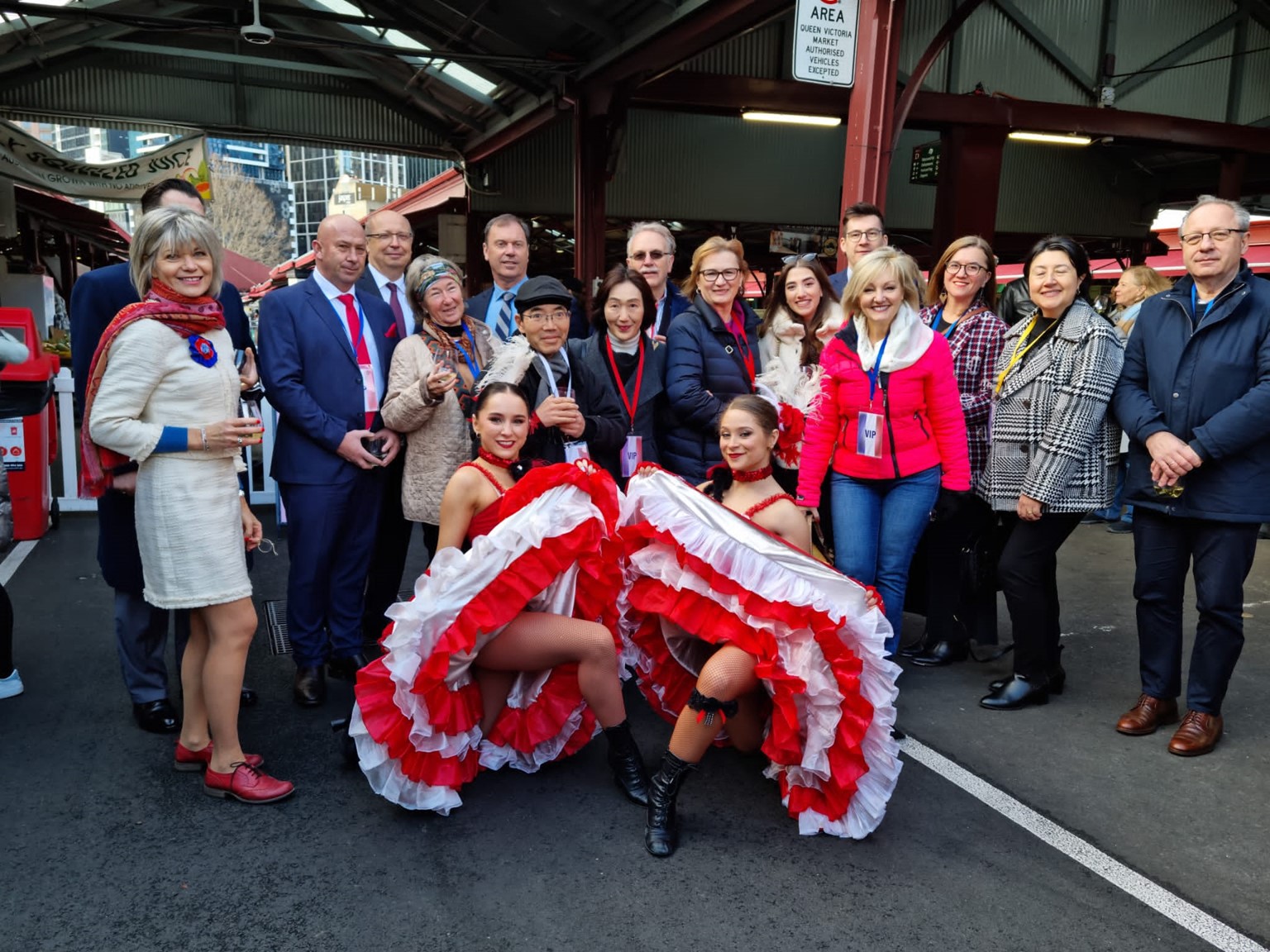 Then the guests went to the various stalls of the winter market and the festival was in full swing for two days.