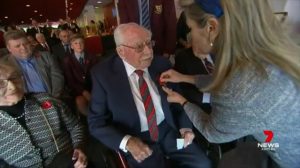 On Monday 11th November 2019 at midday, a Legion of Honour award ceremony took place for Mr. Ralph Robert White, Veteran of World War II. He received the insignia of Chevalier of the French Legion of Honour for his participation in the Liberation of France in 1944.
After a word of welcome by Mr. Dean Lee, CEO of the Shrine of Remembrance, Ms. Myriam Boisbouvier-Wylie, Honorary Consul General of France in Melbourne, delivered a moving speech to remind that the Légion d'Honneur was created by Napoléon more than 200 years ago. It is the highest and most prestigious French award a person can receive. Ms. Boisbouvier-Wylie emphasised how the French Republic did not forget the part that the younger Ralph White played in the liberation of France by the Allies and would be eternally grateful.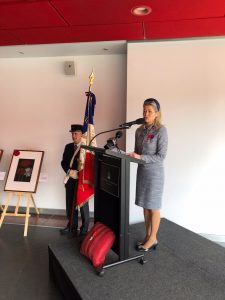 Ms. Boisbouvier-Wylie then bestowed the medal of Legion d'Honneur to Mr. Ralph White. It was an emotional moment shared by his family, his relatives and various community representatives. The media coverage that day showed the importance attached by the Australians to the commemoration of their fallen soldiers.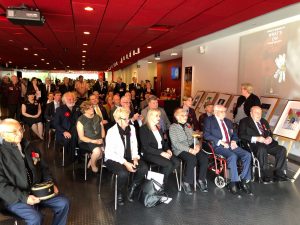 Mr. Laurie Larmer, a fellow WW2 Veteran had come to congratulate his mate.