On Saturday 4 April, a plane from Qatar Airways chartered by the French Republic took off from Melbourne with almost 300 French Nationals on board who had been stranded in Australia.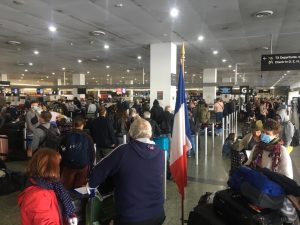 This was the result of an intense preparatory work by the Consulate General of France and the Embassy of France in Australia who had organised the charter flight and identified the persons on the prioirty lists. Between 10 March and 14 April 2020, 10 500 French nationals [non permanent resident] have been able to leave Australia thanks to the regular airline flights and the three charter flights.
The French commmunity of Victoria, as always, has been exemplary with their goodwill and assistance. We wish to warmly thank the volunteers who gave up their Saturday to help in the logistics of a very long day.
For a thorough reporting on the Melbourne flight, please refer to the article of the Courrier Australien: https://www.lecourrieraustralien.com/rapatriement-a-melbourne-myriam-boisbouvier-wylie-consule-honoraire-de-france-a-melbourne-nous-raconte/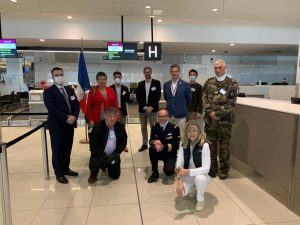 It was lovely to receive lots of positive comments from the people who arrived safely back home!