On Friday, August 5, at the Honorary Consulate of France in Melbourne,  a section of the French community gathered together in honour of French runner Marie Leautay.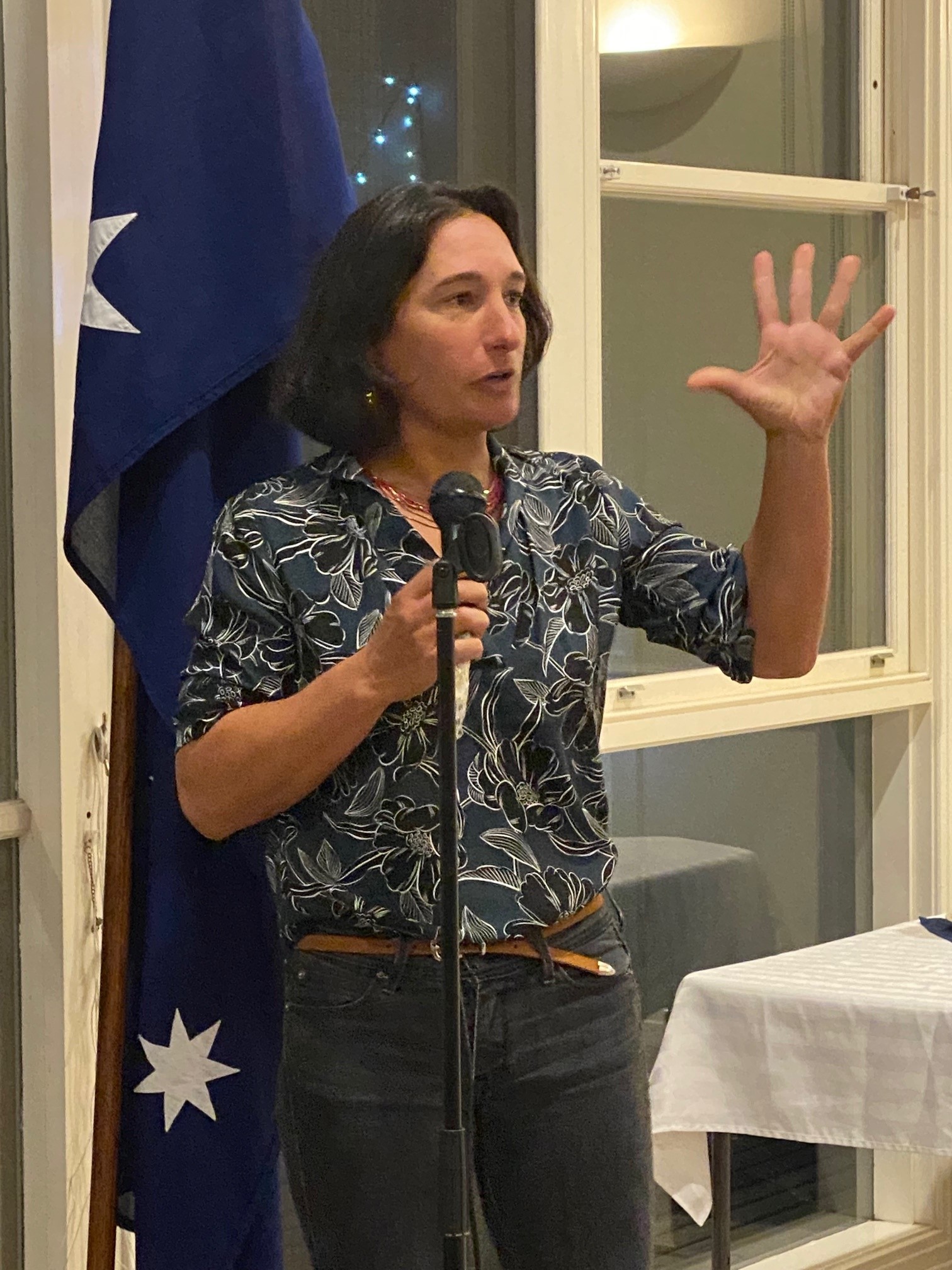 It was a friendly and inspiring evening on all accounts!
Myriam Boisbouvier-Wylie welcomed the guests by thanking them for being so actively involved and  being such important actors in the dynamism of the French community of Melbourne, thanking in particular all the volonters that have worked tirelessly to make the Bastille Day French Festival happen. She then turned to say "Cocorico" to Marie, a former finance executive who decided to change her life to achieve the fastest round the world on foot (running) by a woman, under the control of the World Runners Association (WRA).
The audience was able to ask questions and learned that Marie is also a committed citizen of the world, raising funds for the NGO Women for Women International,  to support the reintegration of women into post-war societies. You can contribute to the fund raising here.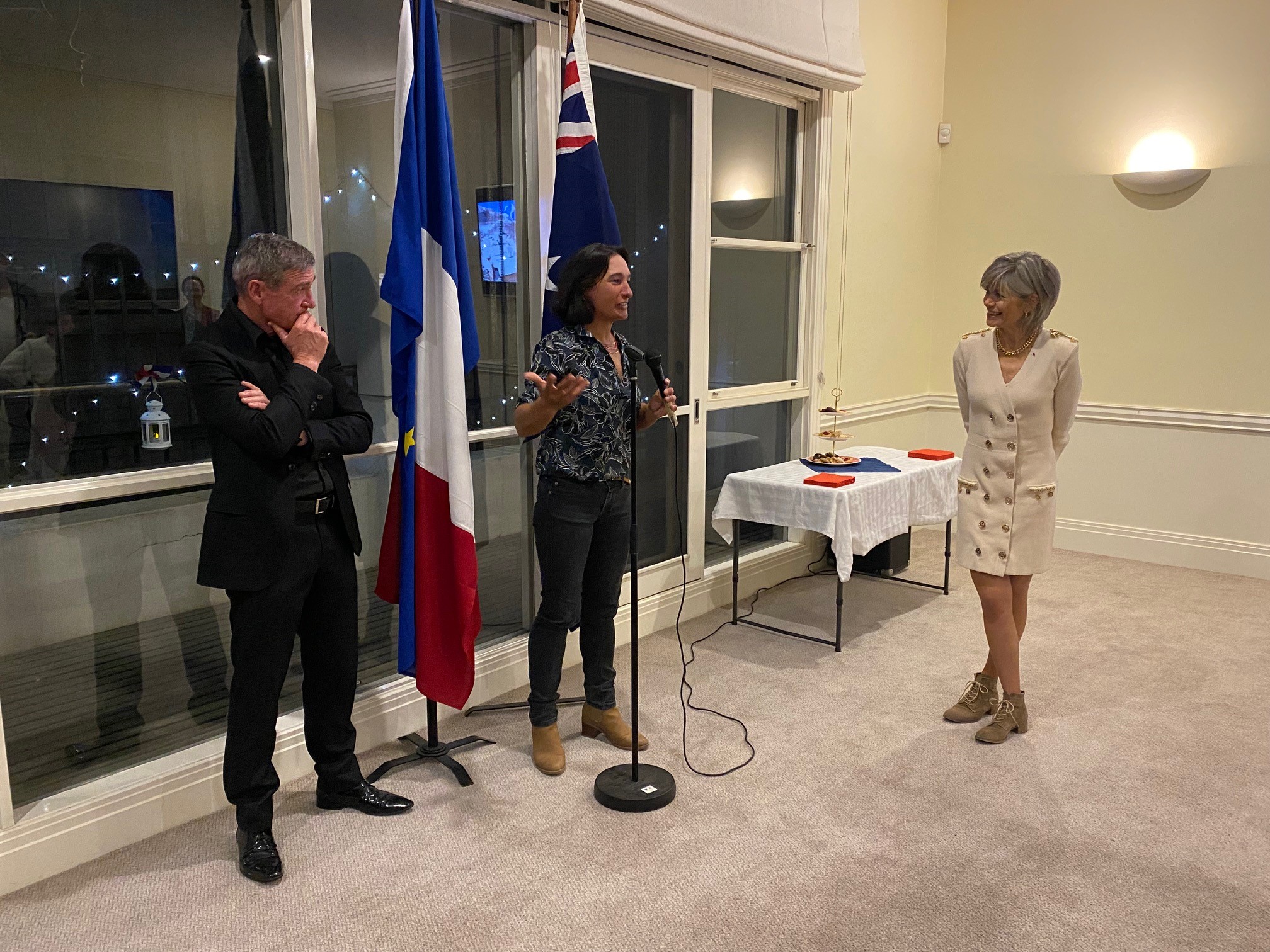 Australian former MP and ultramarathonian Pat Farmer , who had made the special trip from Sydney to support MArie in her last leg into Melbourne, reminded everyone that people can have dreams and some dare to make them reality.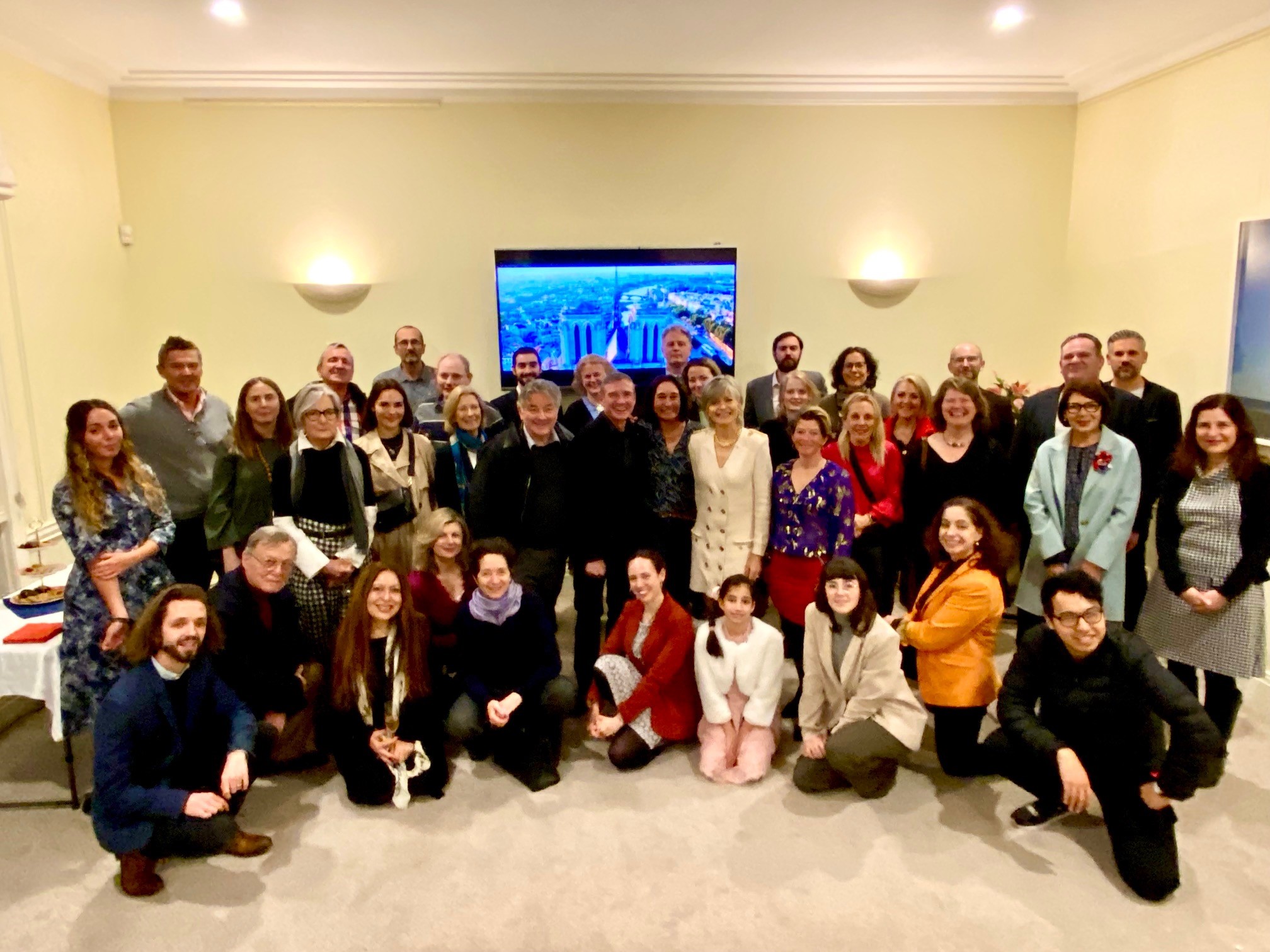 Marie Léautey is now in the last three weeks of her adventure. After Melbourne, "Lootie" sets out to conquer Sydney!