On July 19, 2023, the Shrine of Remembrance and the Friends of the XVth Brigade commemorated the 107th anniversary of the Battle of Fromelles, at the foot of the Cobbers Monument, a symbol of bravery and humanity.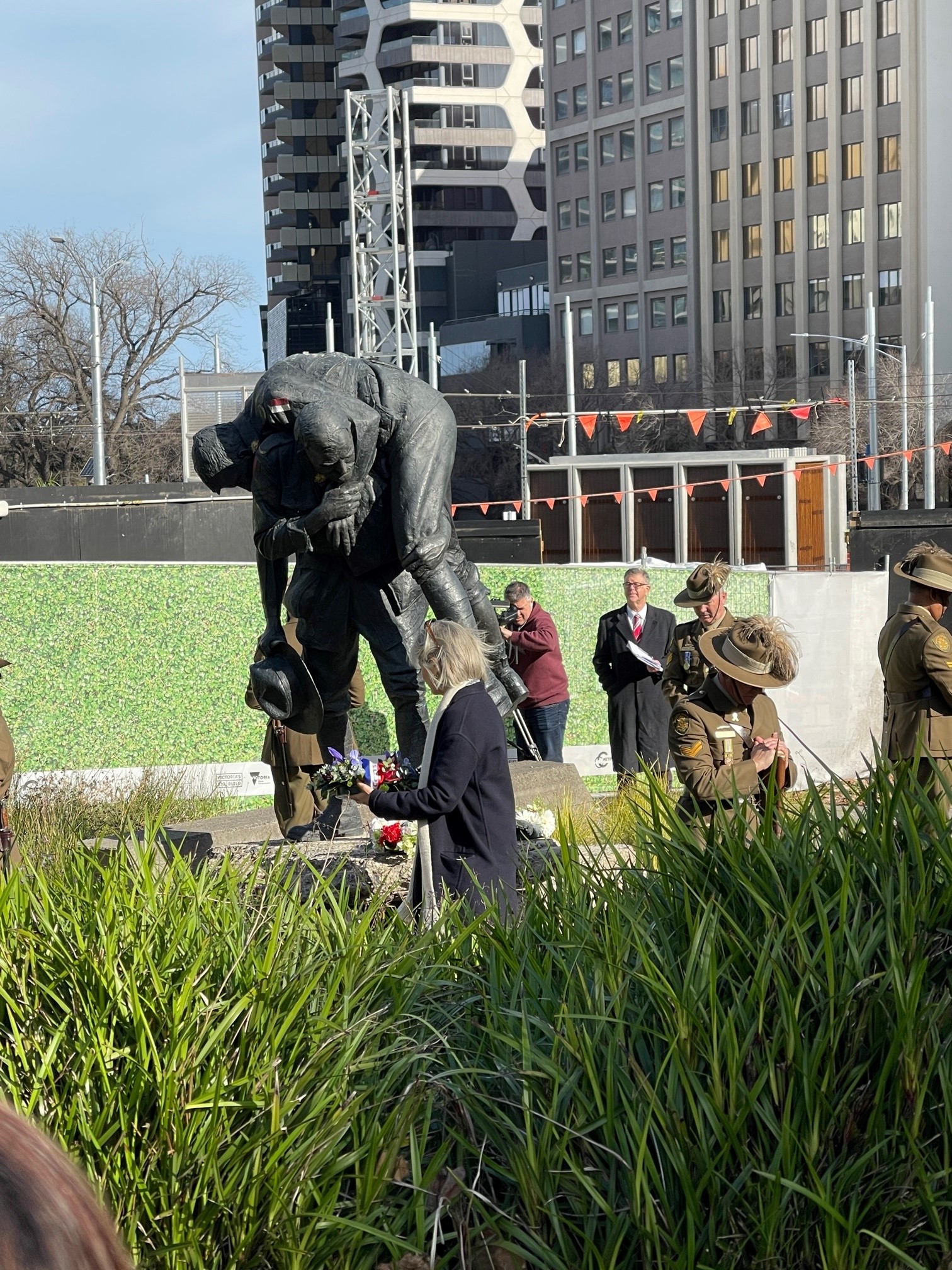 Many people gathered to commemorate the battle. As every year, various representatives laid a wreath, including Myriam Boisbouvier-Wylie, Honorary Consul General of France in Melbourne.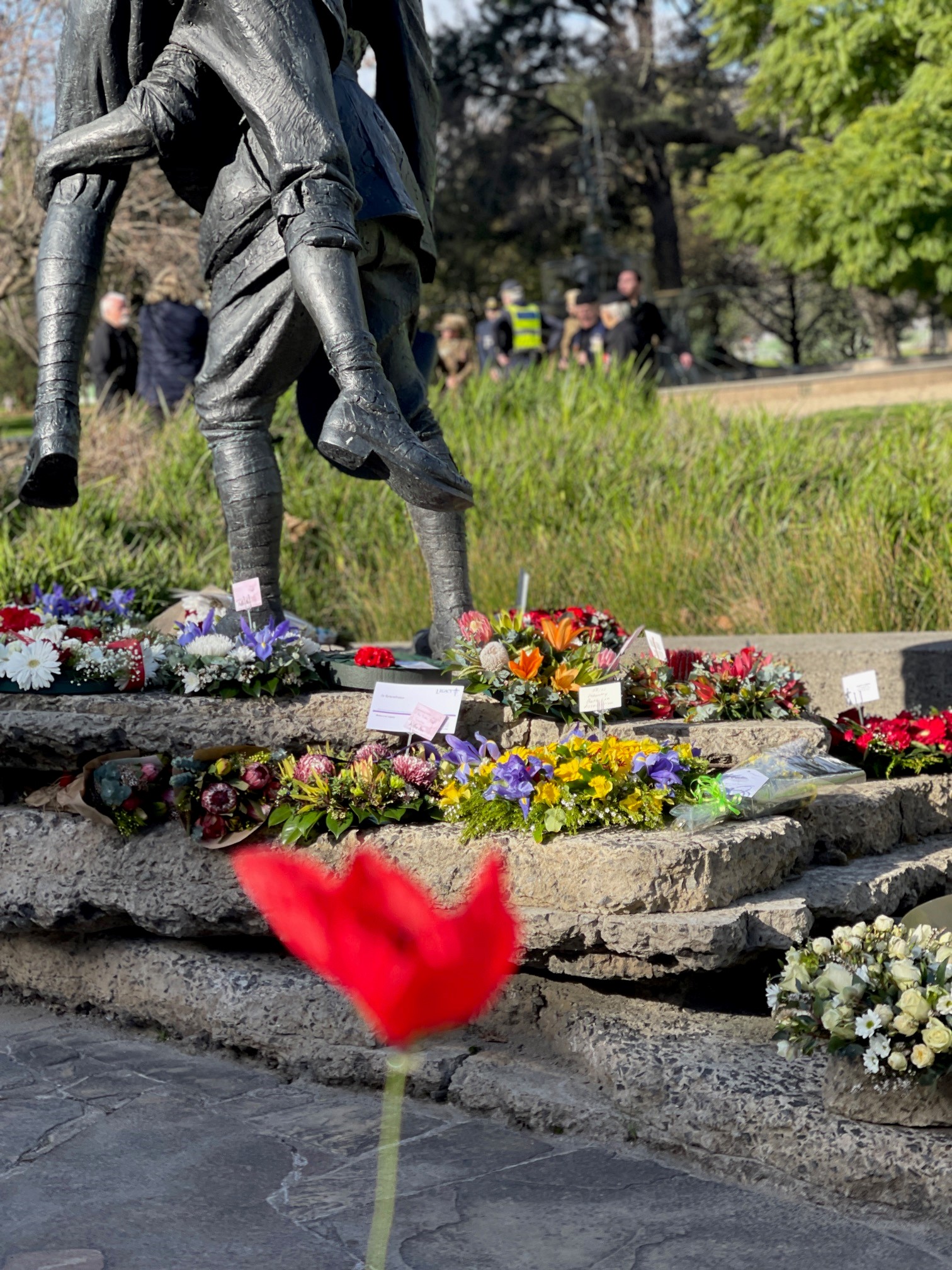 The Battle of Fromelles took place on July 19, 1916 in the Northern Somme valley. The diversionary attack by the young Australian soldiers of the 5th Division was a terrible battle. In one day, 5,522 soldiers were killed, wounded, missing or taken prisoner. This battle is still very important today, as soldiers continue to be identified, including 7 who were recognized this year.
The ceremony ended with the playing of the French and Australian national anthems, accompanied by the Army band.