The Honorary Consulate General of France would like to express its profound and grateful thanks for the warm expression of support from the people of Melbourne in light of the dreadful and indiscriminate attacks in Paris last week.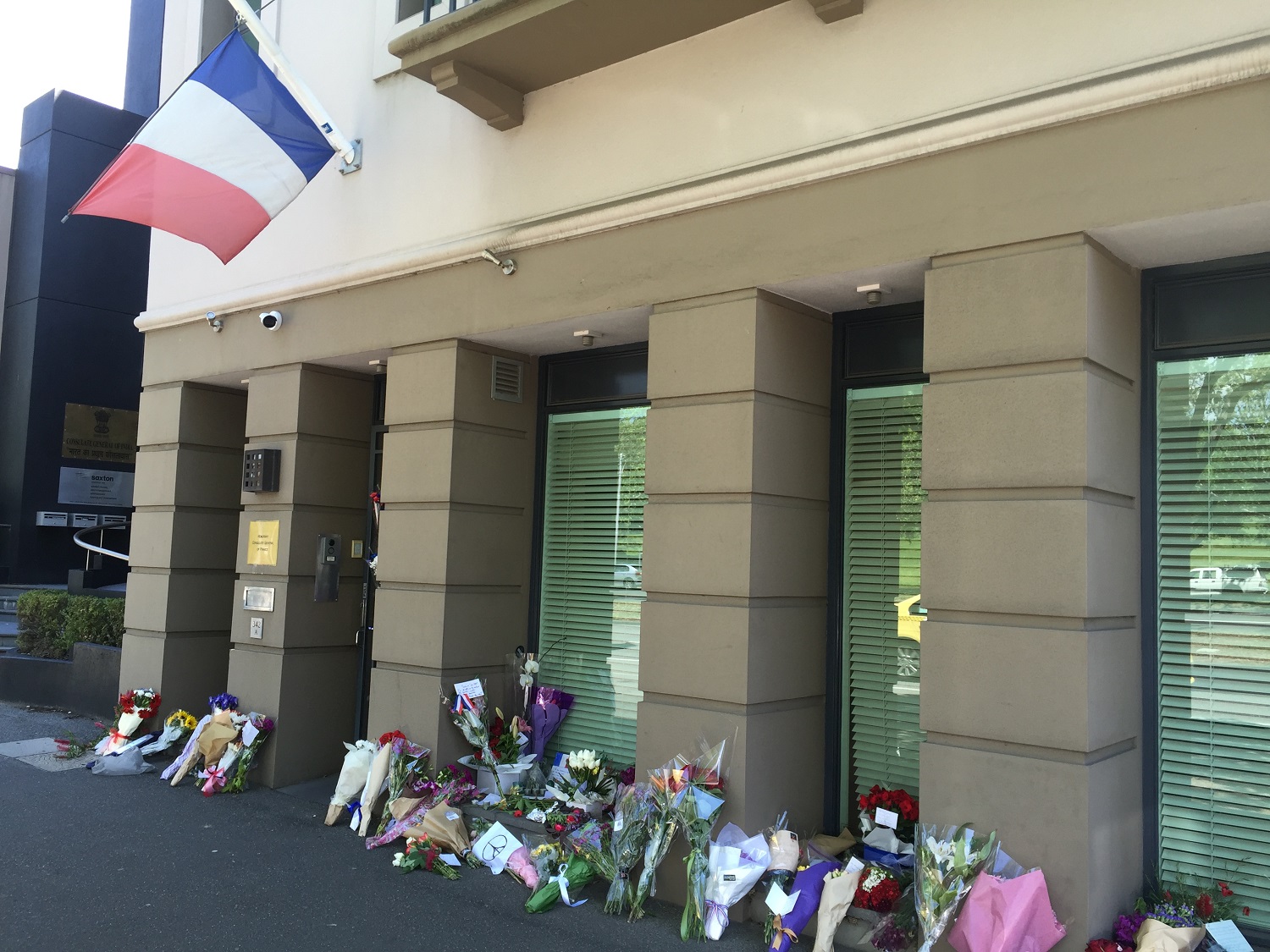 Condolence Book
A condolence book will be opened at the office of the Honorary Consulate-General of France in Melbourne for visitors to sign between 2pm and 5pm on Monday 16 November and from 11am – 5pm on Tuesday 17 November and Wednesday 18 November.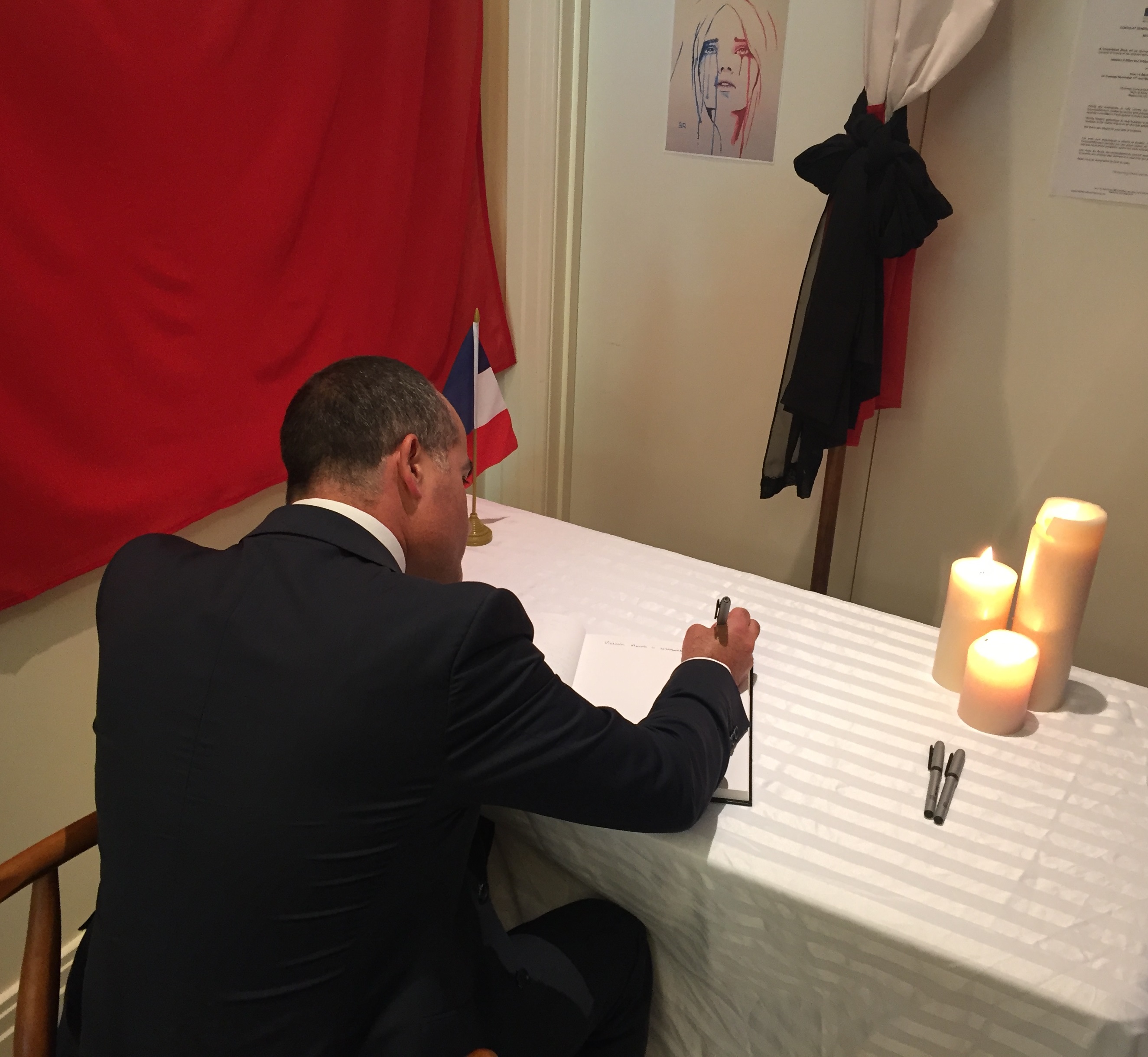 The Hon. James Merlino, Deputy Premier of Victoria, signing the condolence book.
Words are inadequate to fully convey the sorrow, the outrage and the incomprehension created by vicious and gratuitous acts of warfare such as those recently committed in Paris against innocent civilians.
Words, flowers, gatherings do help however to bring comfort and support to the relations of the victims and to us all who feel solidarity with them.
We thank you deeply for your acts of kindness.