On Tuesday 18th November, in the beautiful Opera House of Sydney, the President of the French Republic, François Hollande, delivered a speech directed to the 100,000 French nationals living in Australia.
Mr Hollande talked about the past French-Australian relations but insisted on the present and the future. He said that the French people living in Australia were a chance for both Australia and France. They contribute to the growth, innovation, research, investment and diffusion of French culture and language. François Hollande also insisted on the common values shared by our two countries such as liberty, equality, dignity and respect. He also talked about the need to fight against global warming.
Listen to the entire President's speech !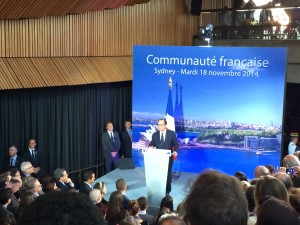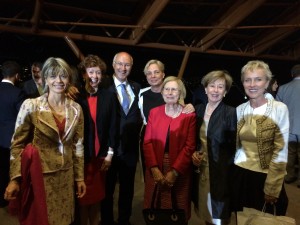 Some of the French Honorary Consuls and the Consul General, Éric Berti, in the middle.