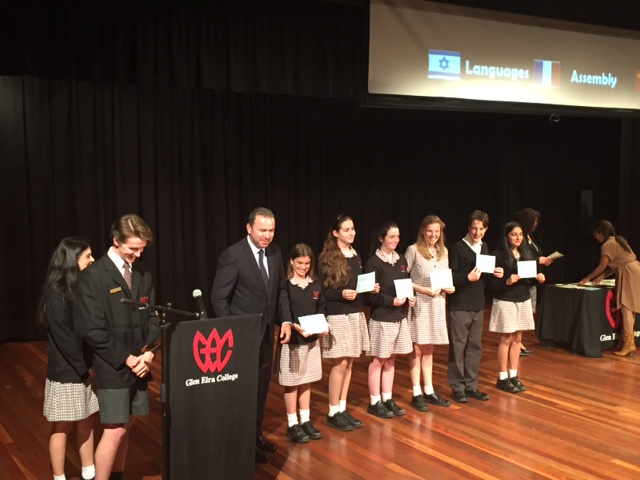 On 27 November,  Glen Eira College had the honour to welcome His Excellency Christophe Lecourtier, Ambassador of France in Australia for its end of the year language award ceremony. 
Students welcomed the Ambassador with both National Anthems before producing a lovely show including songs and dances. A short extract from  " Les Fourberies de Scapin" by Molière was played by the year 7 students.
The Ambassador congratulated the five laureates of the prestigious Berthe Mouchette poetry competition that is organised by the Alliance Française de Melbourne, and especially Sofia Vamvakidou, the winner of the Special Prize from the French Embassy for Year 12 students.
This nice ceremony ended with a sing along of the whole audience on the tune of "Laissez-moi danser chanter en liberté".