On Thursday 2nd of March, in Canberra, was held the first gathering of the recipients of the French Order of Academic Palms. It was an opportunity for some of the Knights of the Order of Academic Palms of Melbourne to gather together there!
The Palmes Académiques are the oldest of the French distinctions awarded in a civil capacity. They were created by decree of March 19, 1808 on the organization of the Imperial University under the Emperor Napoleon I. The current Order was established by the decree of 4 October 1955.
This inaugural Australian Congress explored ways to expand academic networks between France and Australia, including connecting with the global Association of the Order of Academic Palms. It also contributed to finding new ways to provide mentorship to the Australian-French Association for Research and Innovation (AFRAN) researchers and other French-Australian academic organizations.
This event was supported by the AFRAN, the Embassy of France to Australia and the ANU Centre for European Studies. It was an opportunity for the laureates to discuss on various topics such as sciences and innovation and arts and culture.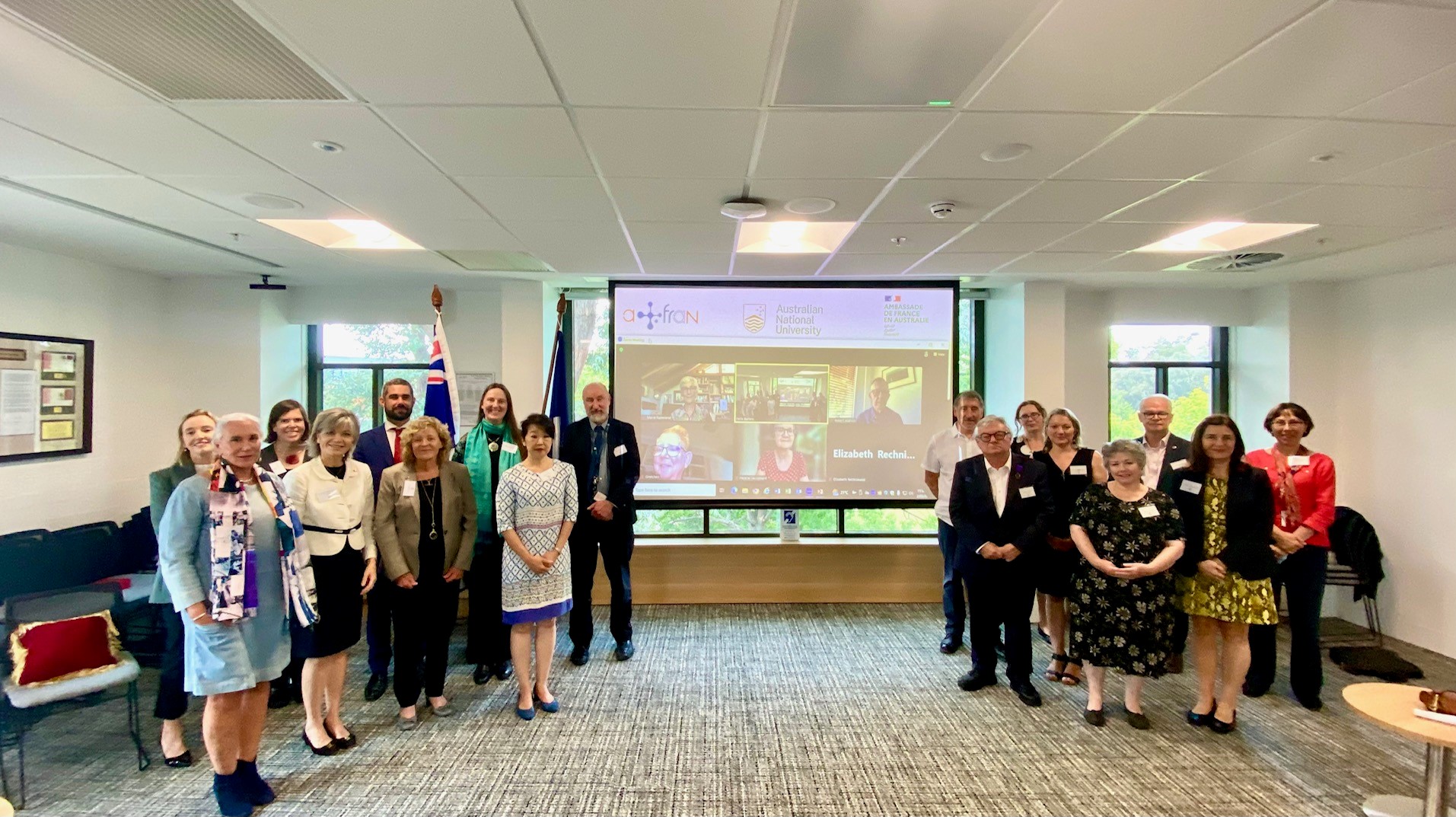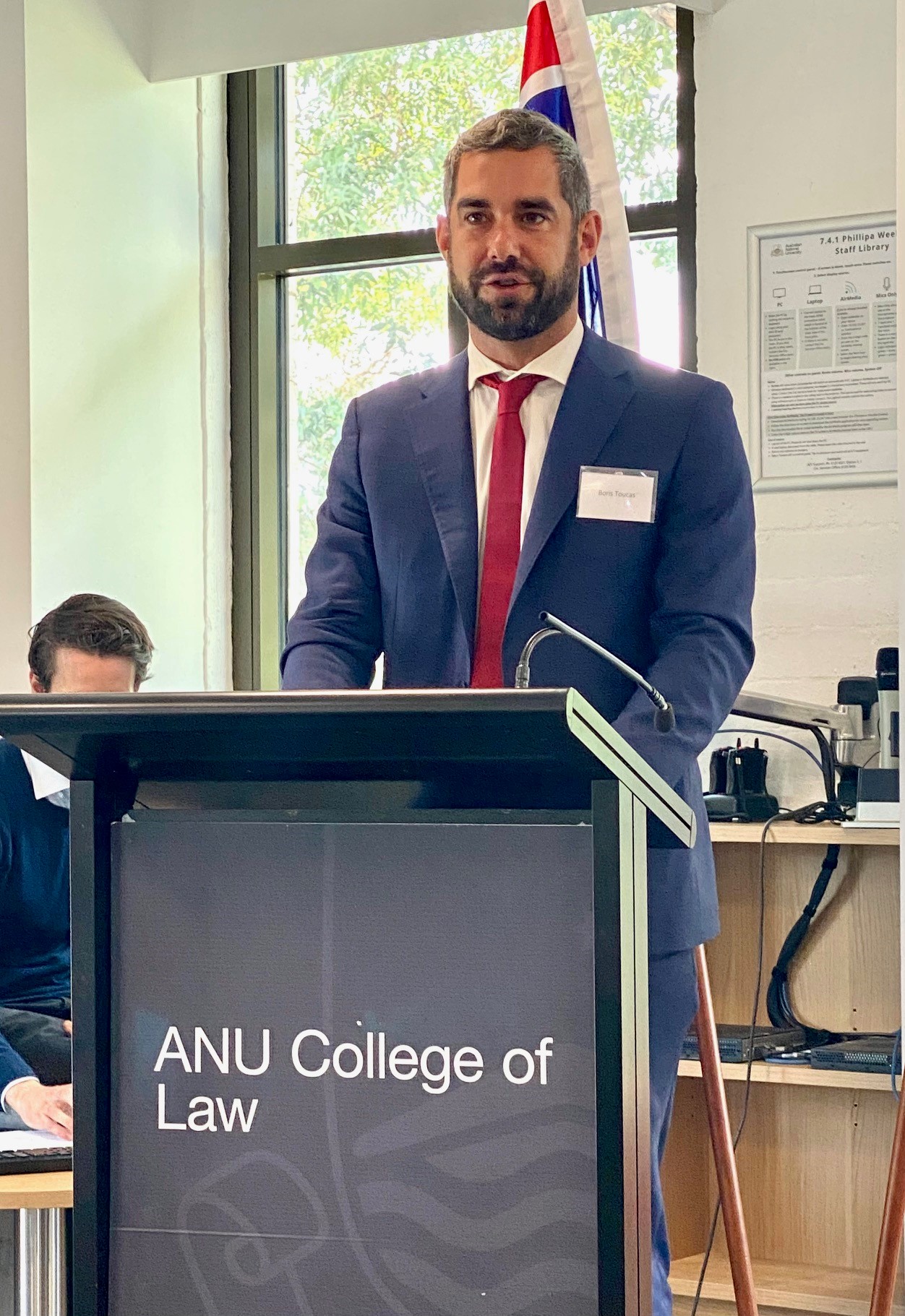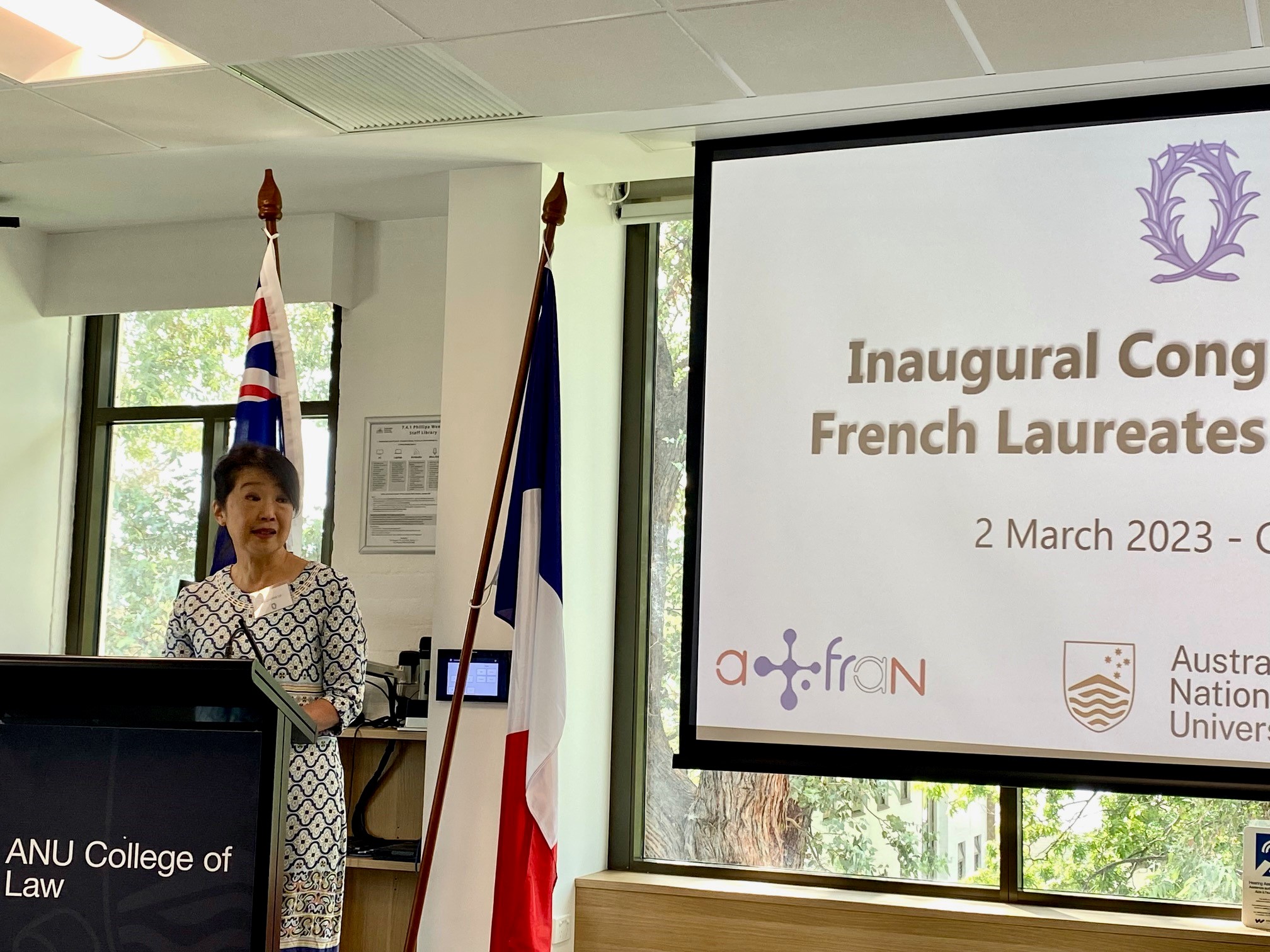 This gathering also gave the opportunity for Emeritus Professor of French at Monash University, Brian Nelson, to get promoted to the rank of Officer of the Palmes Academiques. Prof Nelson gave a wonderful and spiritual speech upon receiving this prestigious accolade.