On the occasion of International Women's Day, many events were organized in Melbourne.
The day started with a breakfast organized by the UN Women National Committee  with more than 300 people attenting. The Australian Ambassador of Women and Girls, the Hon. Dr Sharman Stone, the Executive Director of the UN Women National Commitee, Janelle Weissman, underlined the important role women play in humanitarian and disaster planning and response.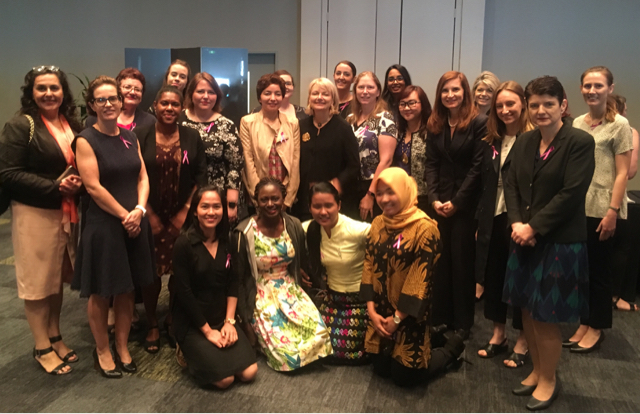 A  Forum on entrepreneurial spirit in international businesses, organised by International Chamber House, including FACCI, was held at the Regent Theatre. Holly Ransom, CEO de Emergent, was the guest speaker, while Lydia Khalil, director of Arcana Partners, Sarah Chibnall, director of Health and Happiness Group participated in a panel moderated by Franck Ribuot, CEO of Randstad. It was a nice networking event as well as a good reminder of the importance of empowering women in the workforce.