Former Consul General of France in Sydney, Ms. Anne Boillon, passed the baton to her successor, Mr. Martin Juillard, in September.
The new Consul General of France in Sydney did not wait long to come to Melbourne as he came on the 6th of October and devoted his time to discover and exchange with the French community of Victoria.
After the morning dedicated to the visit of the French schools accredited by AEFE [see separate article in Local News], he met most of the local representatives of the local French  associations at a lunch organised by Myriam Boisbouvier-Wylie, Honorary Consul General of France in Melbourne.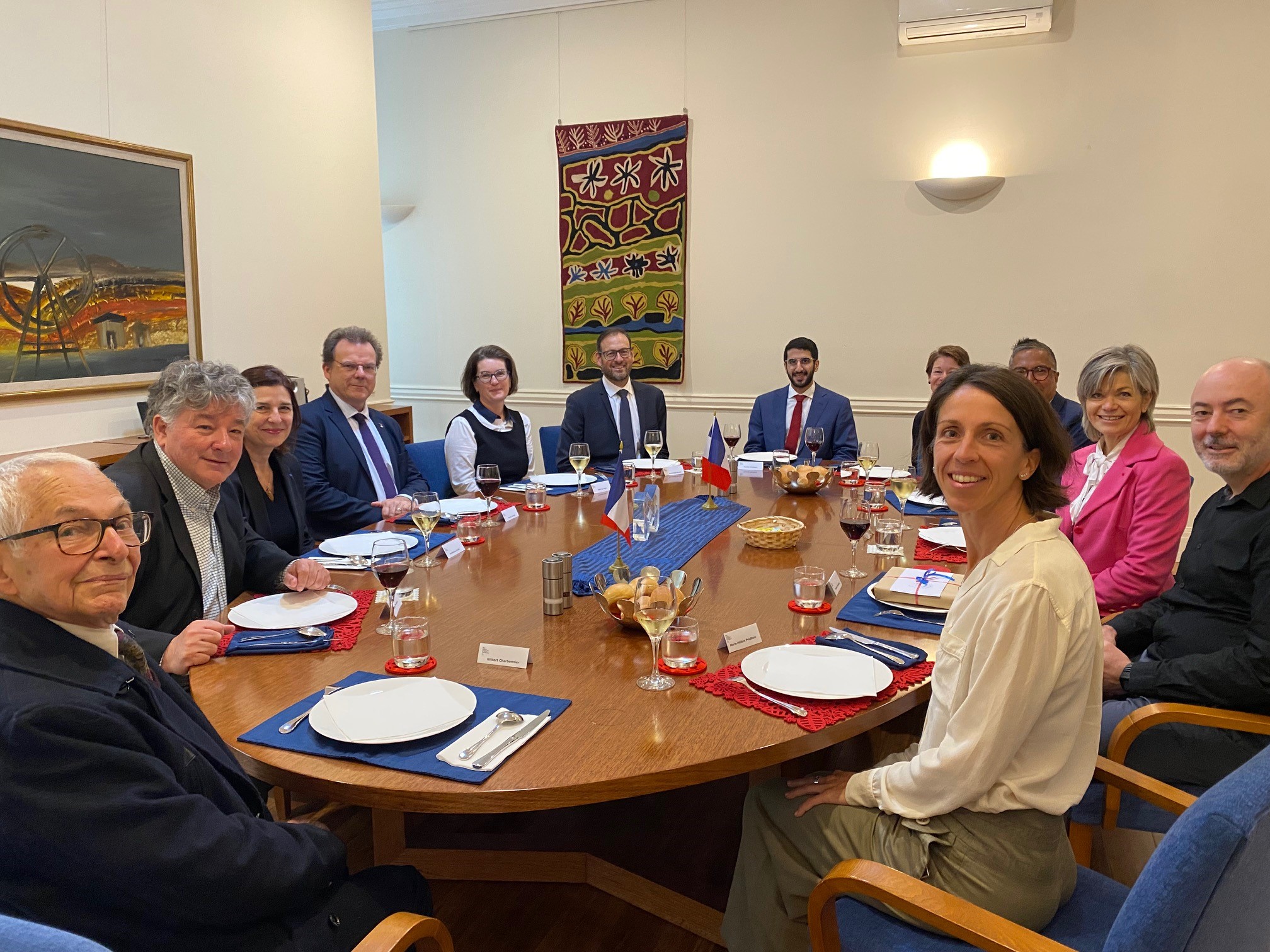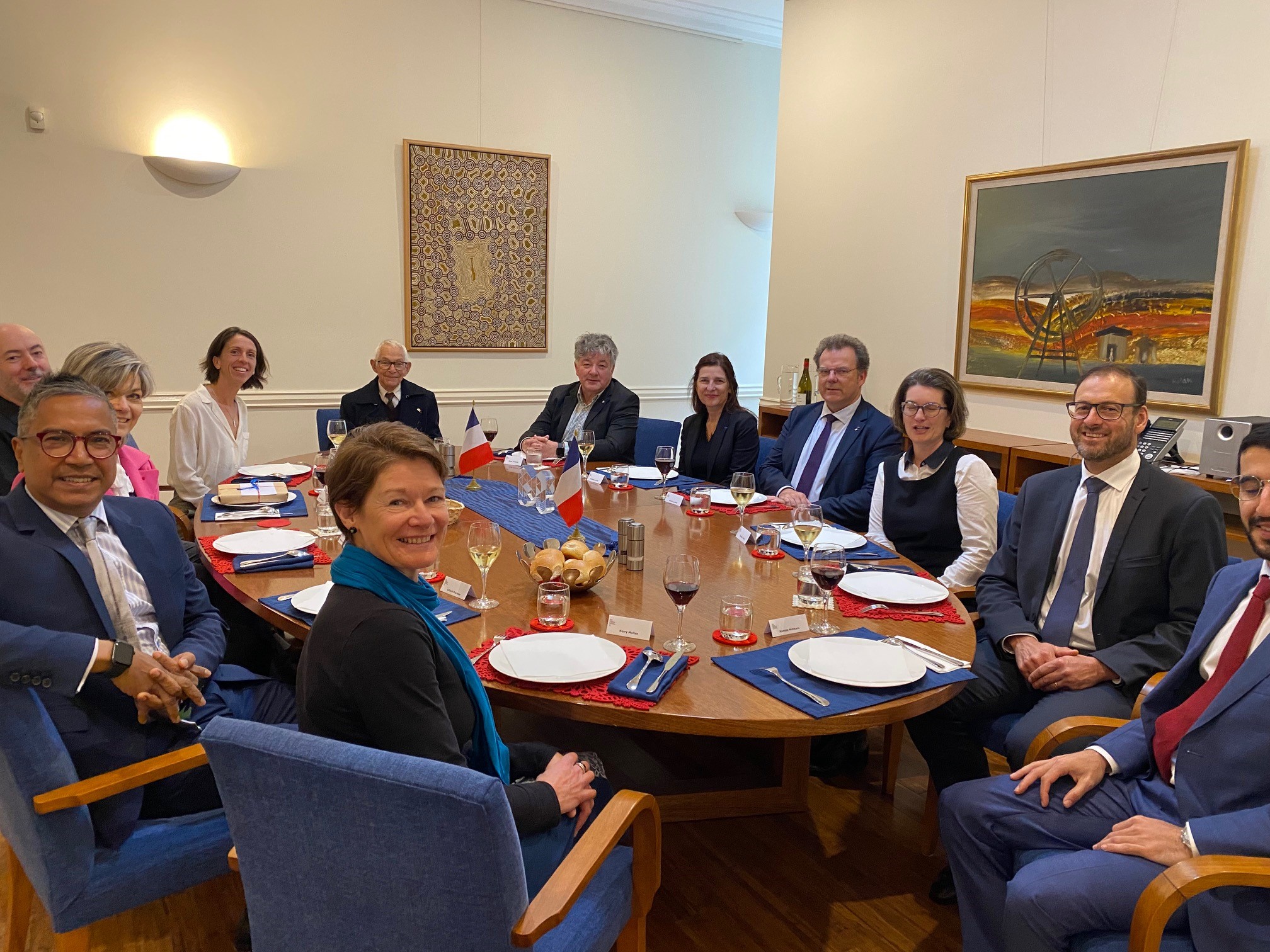 Around the table were the Presidents or Acting Presidents of the  Alliance française de Melbourne,  French Assist, Bastille Day French Festival,  FACCI, ISFAR, AFRAN, French Veterans Association, Melbourne Accueil. Also present was Canberra-based Kambiz Mohkam, new head of the Australian and Pacific regional economic service of the French Treasury.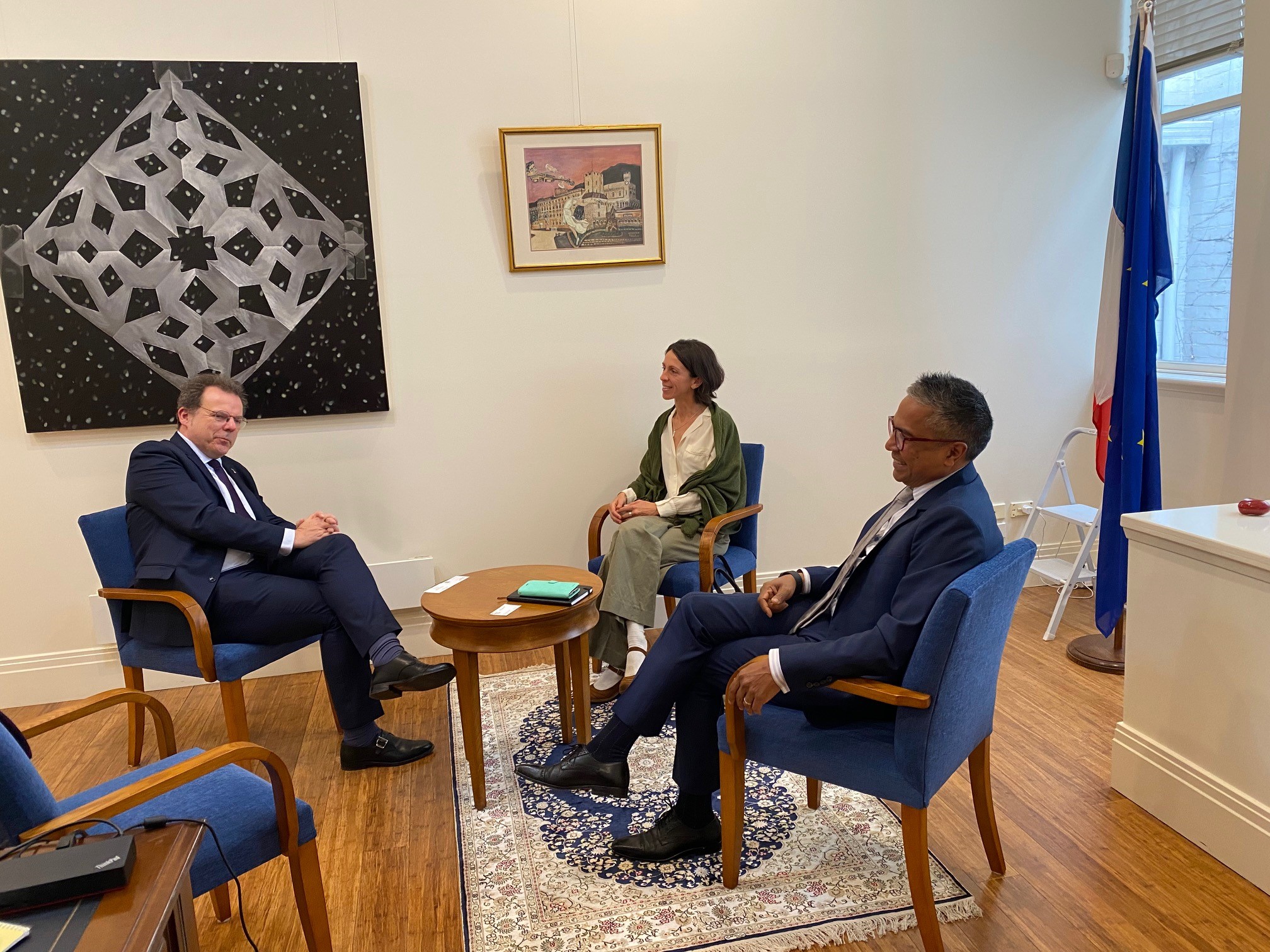 Mr.Juillard also took the opportunity to have a series of private meetings, starting with Marie-Hélène Predhom, the newly arrived  General Manager of the Alliance Française and her President, Gilbert Ducasse. It was then the turn of Serge Thomann,  Conseiller des Français de l'Etranger and finally Michael Bula, Notary and Co-Founder of the   French Theater of Melbourne.
Afterwards, the Consul General went to the studio of  Radio SBS to be interviewed [in French] by Christophe Mallet. You can listen to the interview here.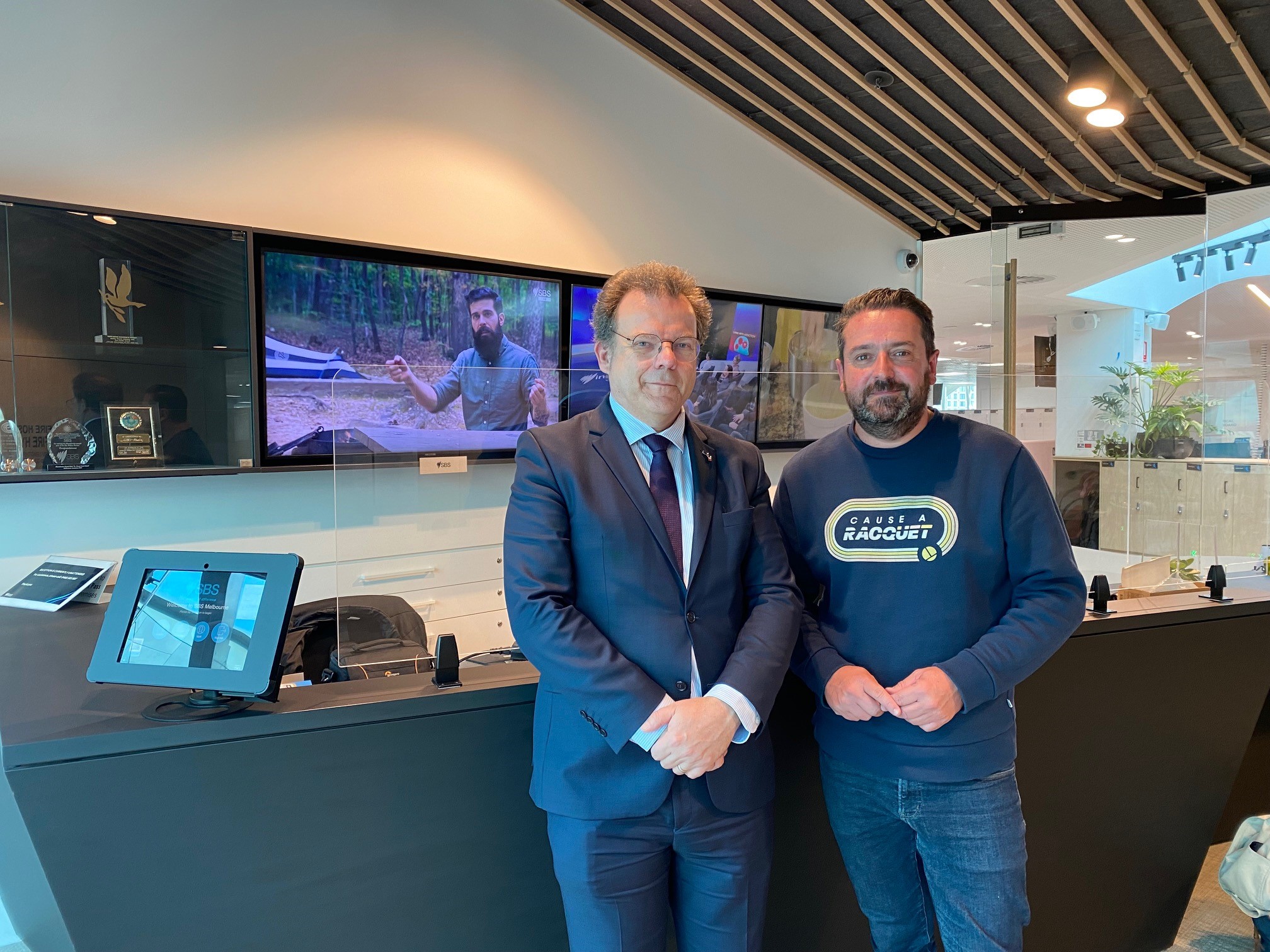 This day rich in exchanges ended with the French Tech evening co-organized by Prune Bokobza of Expertise France and by the FACCI. Beginning with a conference cycle on the subject of French unicorns, the floor was given to start-ups and experts before finishing with a networking cocktail.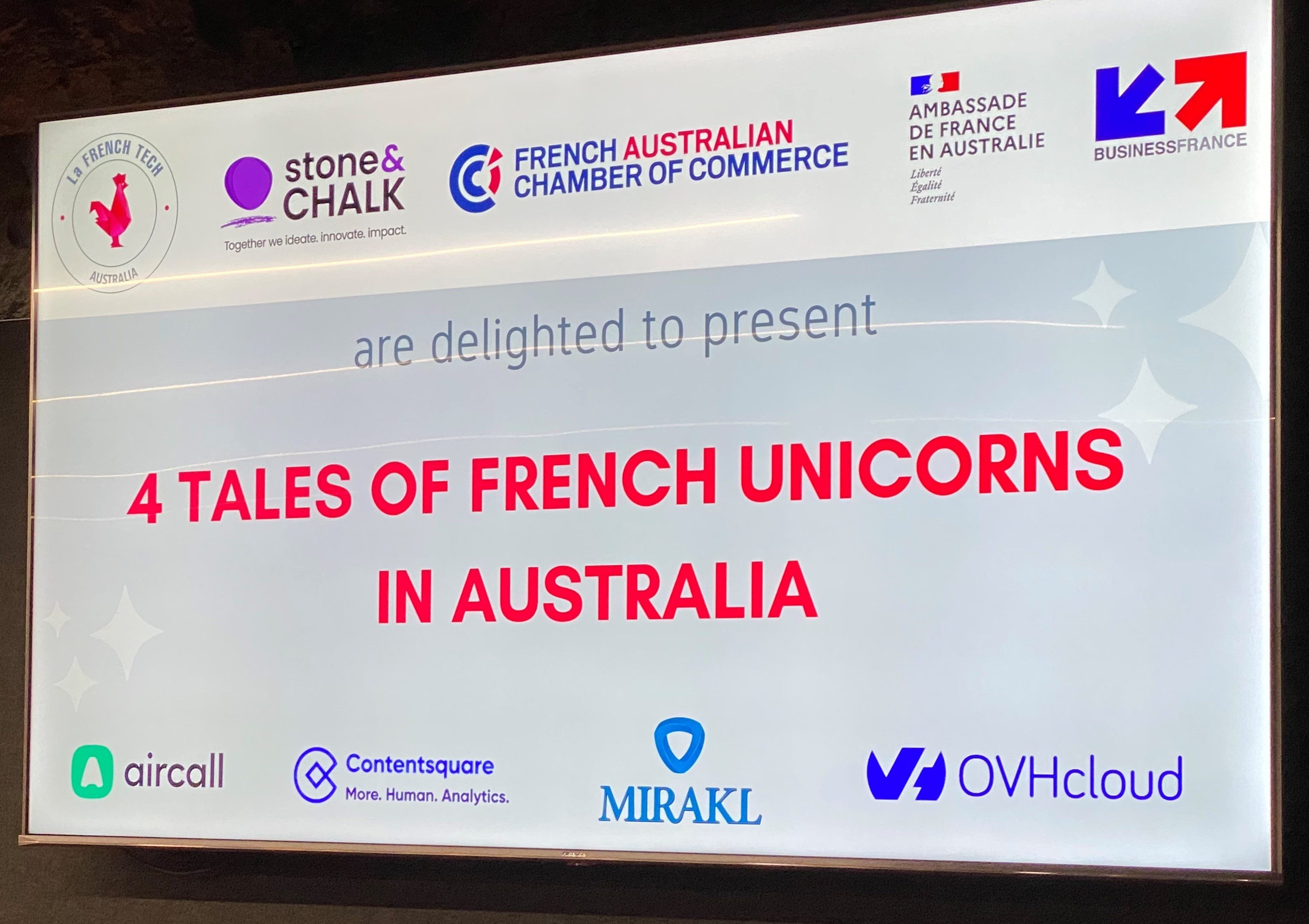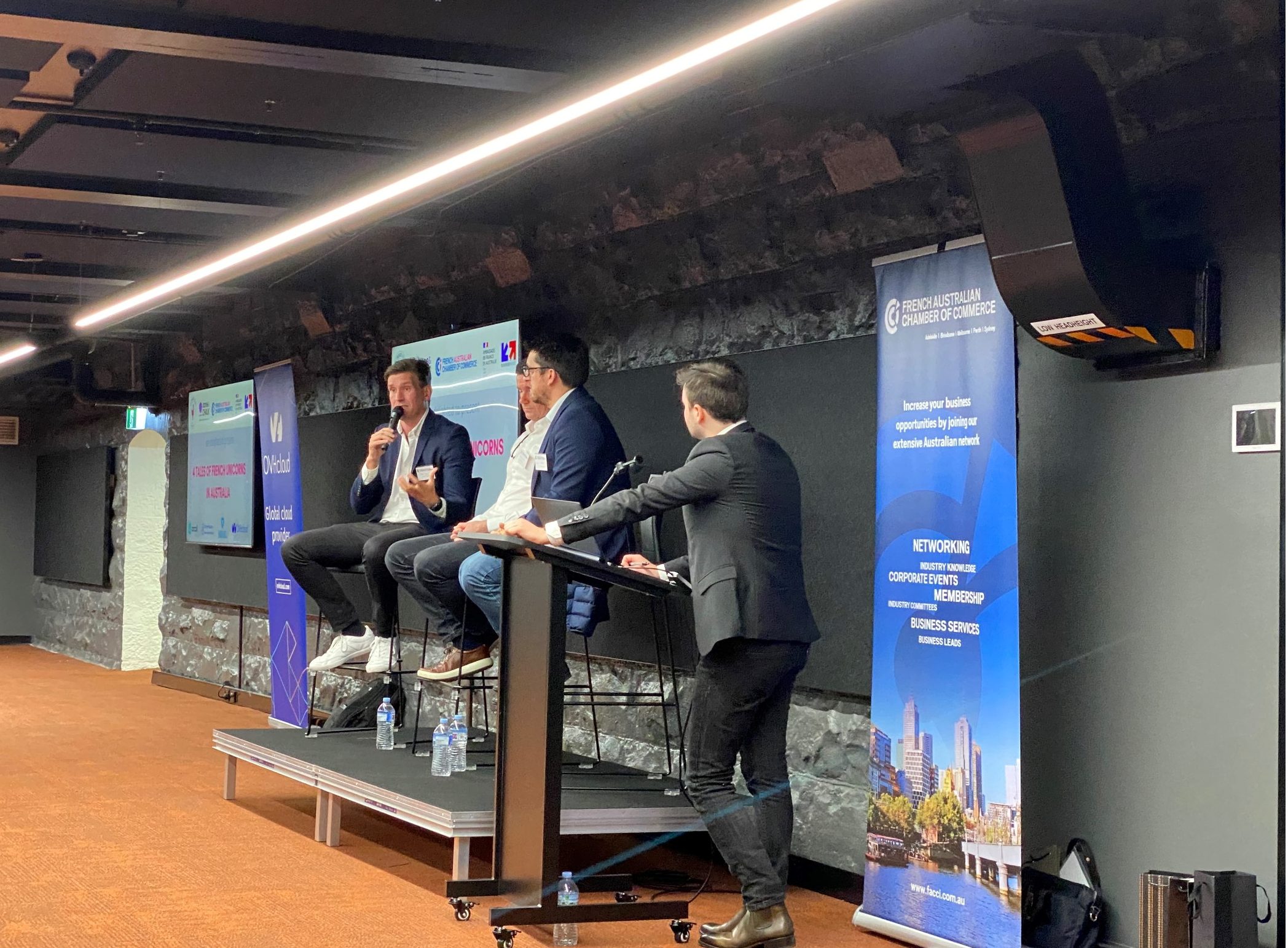 A busy day indeed for our new Consul General!