On Tuesday 2nd of May 2023, the Melbourne Consular Corps was invited to visit in the morning, the Port of Melbourne on a boat, in order to visualize the extent of the infrastructure which facilitate exportations and importations inside the city. Indeed, it is one of the largest container and general cargo port in Australia.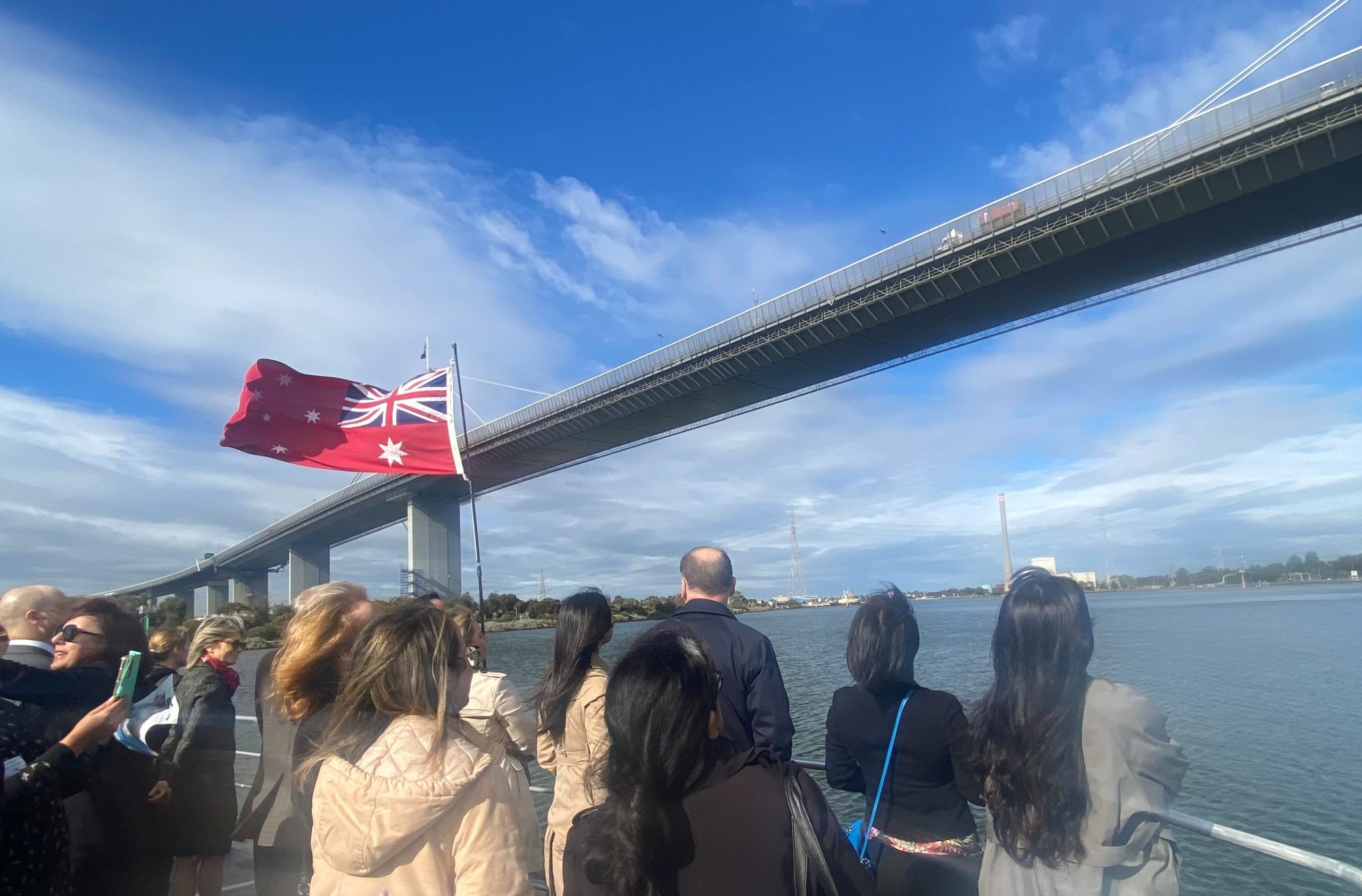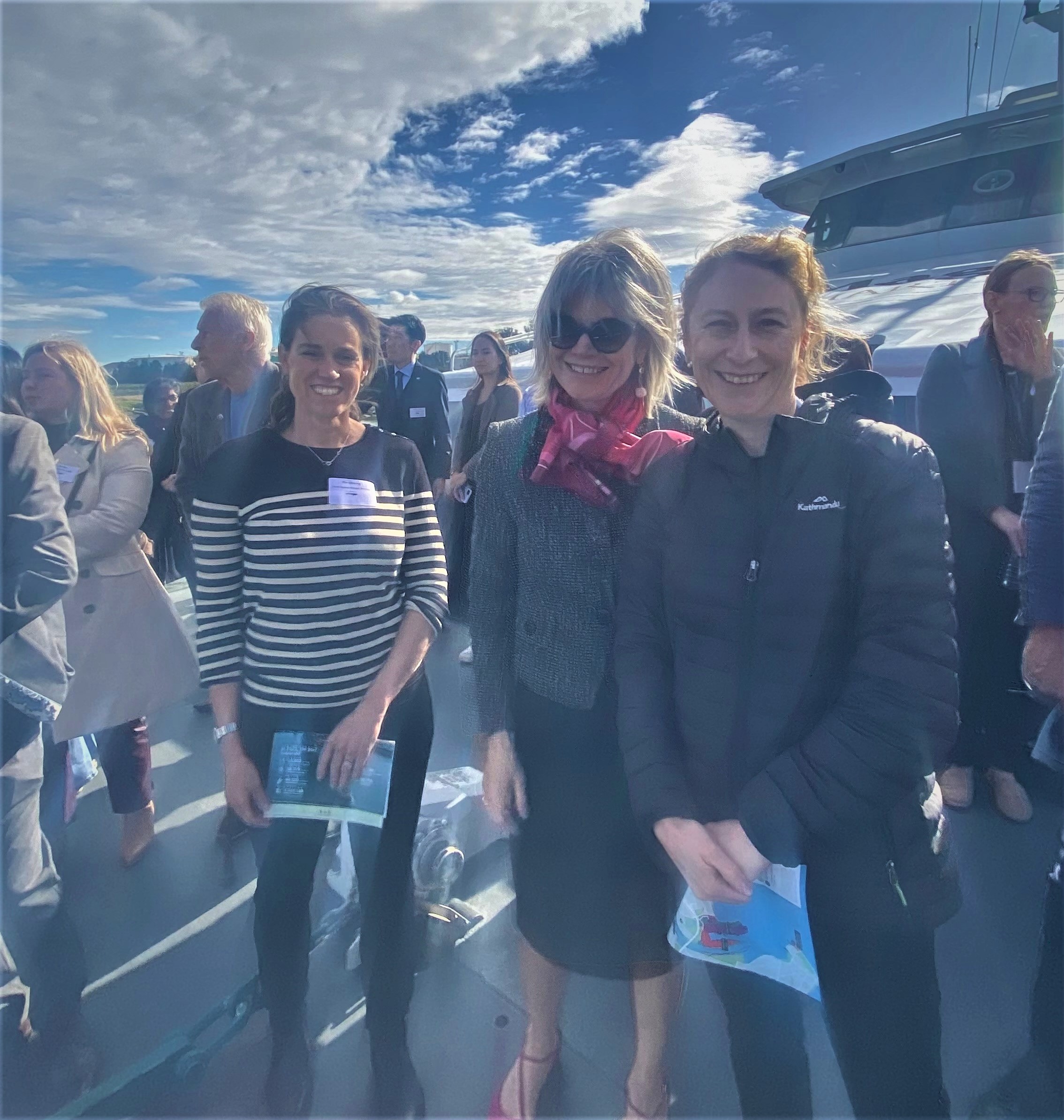 It is also at the core of many expansion projects, especially to adapt to the city's economic growth.
A port development strategy is being developed, including the development of a Webb Dock North container terminal and the long-term future of trade in Tasmania.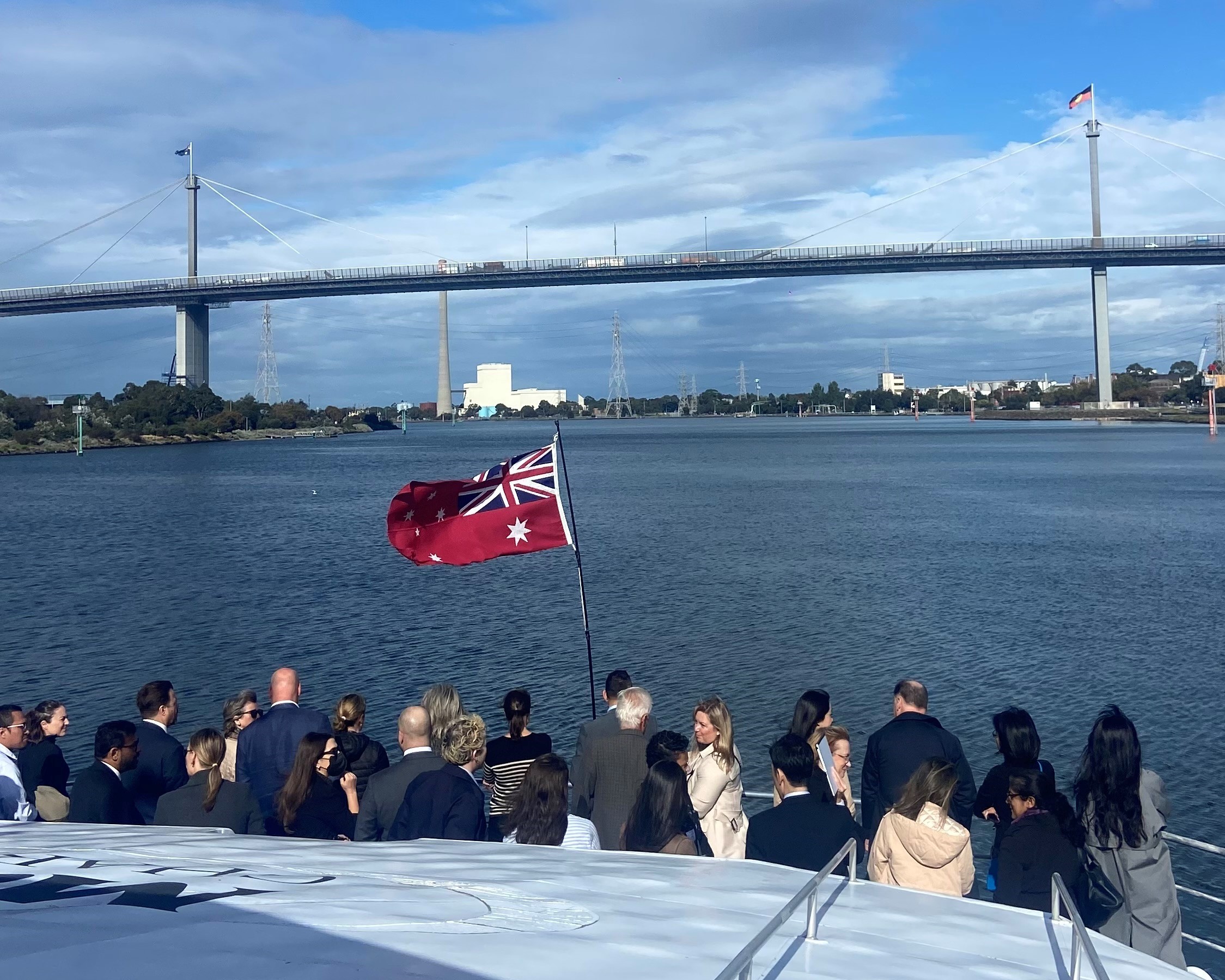 The Consular Corps' invitation to join the visit, including the Honorary Consul of France in Melbourne, Myriam Boisbouvier-Wylie, and to learn about these future projects, stems from the close relationship between the City of Melbourne and its international partners, at the heart of maritime trade in Australia.