On Monday 12 September 2022,  the Honourable Linda Dessau AC, Governor of Victoria, and Mr. Anthony Howard AM invited parliamentaries and dignitaries to attend the Proclamation of the Sovereign His Majesty King Charles III.
The ceremony took place at Government House Victoria. The Consular  Corps of Melbourne was present for this very solemn occasion.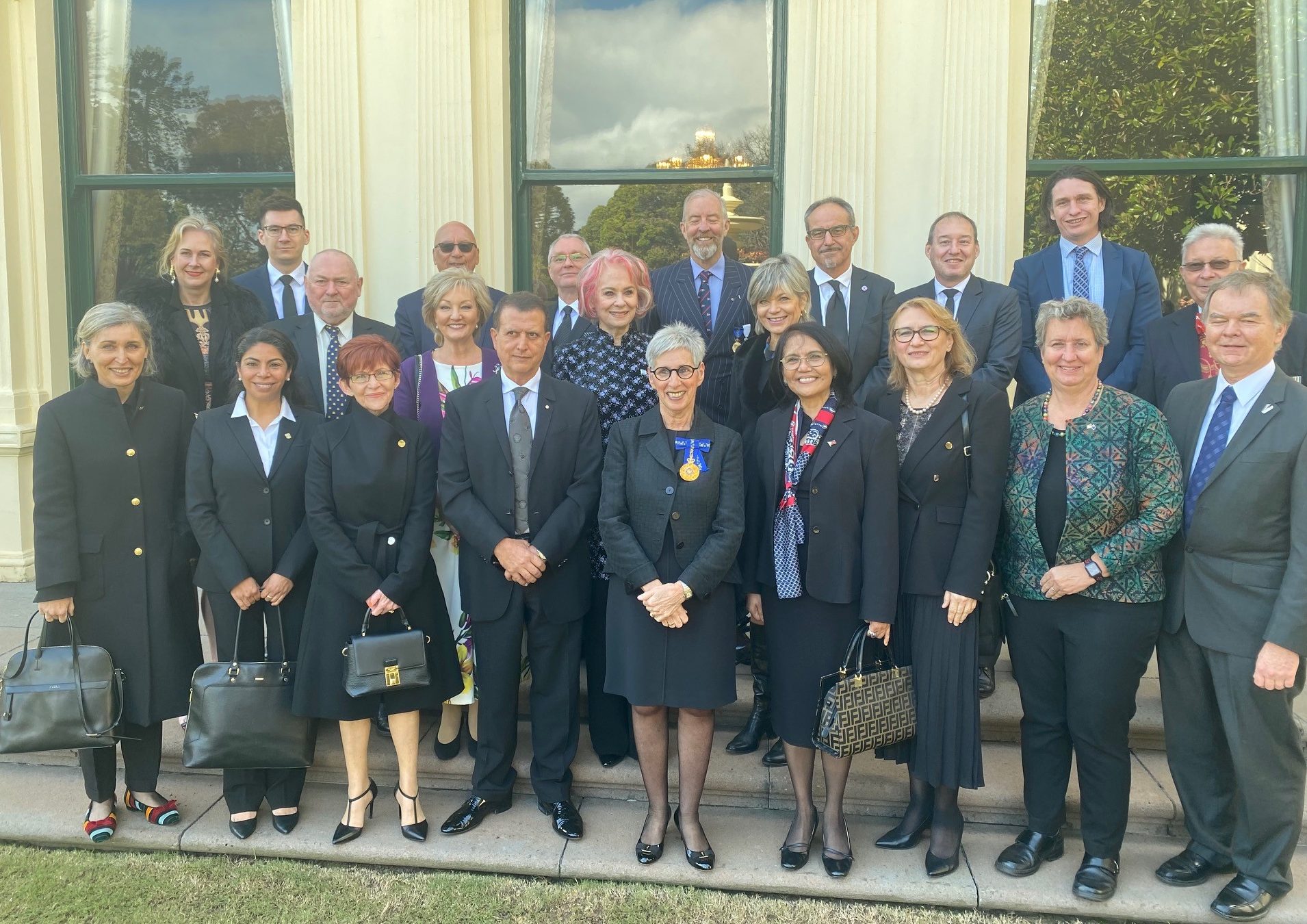 Following the death of Her Majesty Queen Elizabeth II, a Condolence Book was made available for signing in the State Apartments of Government House, as well as a small memorial exhibition paying homage to Her Majesty's long reign for members of the public from Tuesday 13 September to Friday 16 September.