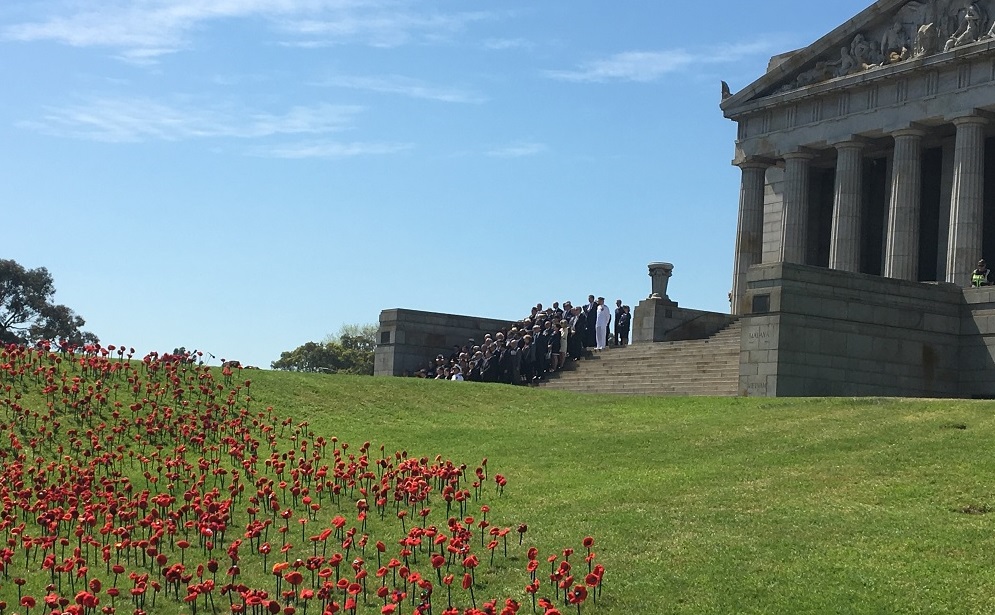 On the eleventh hour of the eleventh day of the eleventh month, we pause to remember the men and women who gave their lives in all wars and peacekeeping operations for the freedom of our Western countries
In Melbourne, the Remembrance Day Service was led by the Governor of Victoria, the Hon Linda Dessau.  Following the official State Service, a service was held for the French community inside the Shrine of Remembrance.
The Anciens Combattants, led by their President, M Claude Midon, organised a very moving ceremony, in which the Honorary Consul General of France in Melbourne, Ms Myriam Boisbouvier-Wylie, gave a speech and laid a wreath. Students from Camberwell Primary School and representatives of the Union des Français de l'Etranger also laid a wreath and paused to honour the 45,000 Australian diggers who died on the Western Front, alongside the 2 million French soldiers who were killed or went missing between 1914 and 1918.