On Wednesday the 11th of November, following the official ceremony organised by the Victorian Government, a smaller more intimate French tribute was held inside the Shrine of Remembrance.
Remembrance Day has taken a broader significance than to solely mark the Armistice and the end of the First World War. Remembrance Day gives us the opportunity to renew our appreciation of the faith, loyalty and sacrificeof the 45,000 Australian Diggers who died on the Western Front during World War One, along side the 2 million French Poilus who were killed or went missing. Remembrance Day serves also to remind us that the deeds of the men and women lost at war were not in vain, and we must remember that.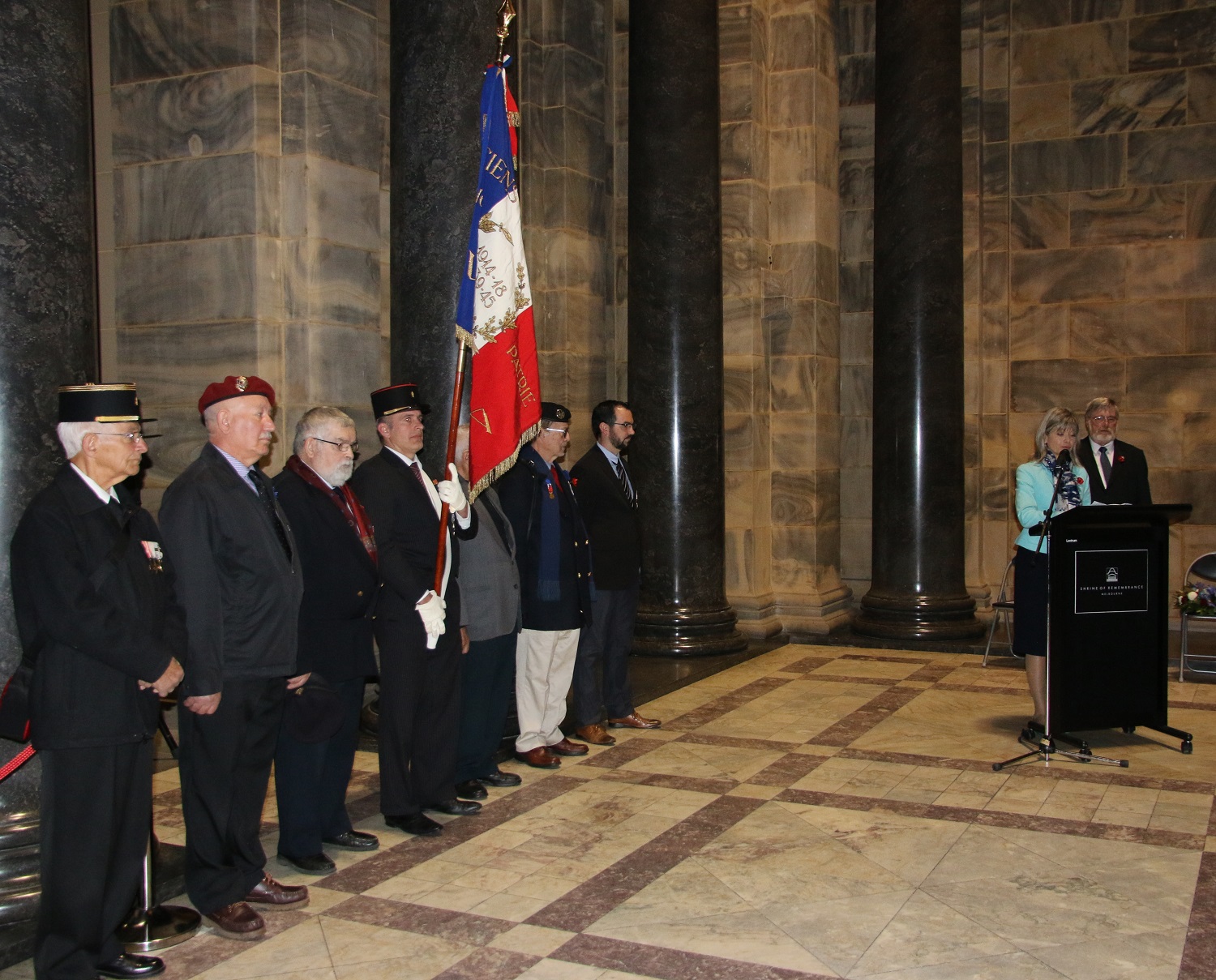 Mr Midon, the President of the Association des Anciens Combattants gave a speech as well as Mrs Myriam Boisbouvier-Wylie, in front of several students from French-Australian schools such as Auburn High School, Caufield Junior College, Glen Eira College, Camberwell Primary School and Sacre Coeur.