On Wednesday, 24th of October, Kimberley Foundation Australia organised a talk on archeology at the State Library Victoria. The guest speaker was distinguished French archaeologist, Prof Jean Michel Geneste, General Curator of Heritage in France and former Research Director of the Chauvet Cave. Other prominent panelists included professors from the University of Western Australia, Monash University and the University of Melbourne.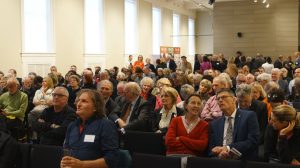 Prof Geneste evoked how the new technologies allowing the dating of ancient rock art had an impact on our current understanding on humankind. The Chauvet-Pont-d'Arc Cave in the Ardèche department of Southern France is a cave that contains some of the best-preserved figurative cave paintings in the world. It was recently discovered that those paintings are 10,000 years older than initially thought: they are 36,000 years-old! This Chauvet Revolution changes what we thought we knew about the past and is providing further understanding of the range and depth of visual express in human history across the globe.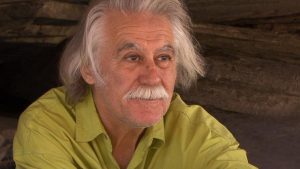 Professor Jean-Michel Geneste was Director of the Centre National de la Prehistoire, the only French laboratory exclusively devoted to the scientific study of rock art sites. He leads the multidisciplinary study program of the Chauvet-Pont d'Arc cave that includes more than 50 researchers from different countries. He is also a member of the Kimberley Foundation's research team working in Australia on the history of human chronology.