Numerous ceremonies mark everywhere in Victoria the centenary of the battle of Villers Bretonneux which coincides with ANZAC Day. Indeed, it's by a surprise attack during the night from 24 till 25 April 1918 that the 13th and 15th Australian Brigades took back this village from the hands of the Germans.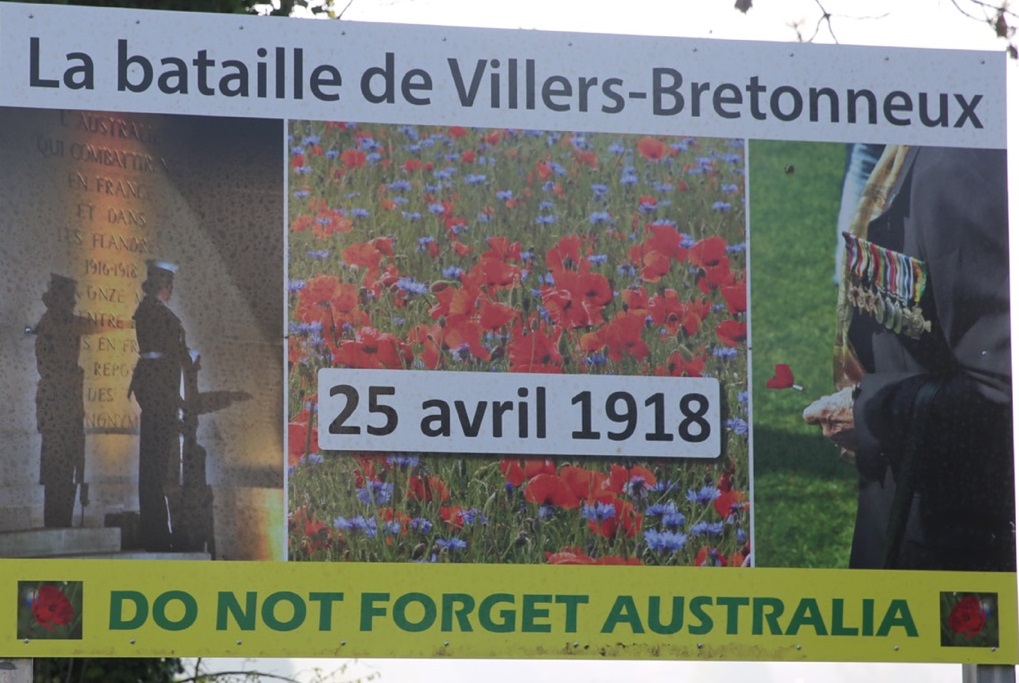 In Malvern, the City de Stonnington organized on Saturday 21 April a special tribute to the battle of Villers Bretonneux in the presence of the Members of Parliament Hon. Kerry O Dwyer, Hon. Michael O' Brien and Hon. Steve Dimopoulos. The mayor of the City of Stonnington, Cr Steven Stefanopoulos was the Master of Ceremonie and invited Mrs Myriam Boisbouvier Wylie,  Honorary Consul General of France in Melbourne to deliver a speech before cutting the ribbon in front of Villers Square, after having himself cut the ribbon in the Bretonneux Square. Historian Don Farrands, author of the book The Glass Soldier recalled in a very evocative way the life of his grandfather, survivor of the Great War and native of Malvern.
On 24 April 2018, the rain did not stop the commemoration of the 100th anniversary of the Australian victory at Villers-Bretonneux organised by the Friends of the 15th Brigade in the gardens of the Shrine of Remembrance . Historian Dr Ross McMullin gave an impressive report on how General Pompei Elliott masterminded the pincer manœuver to win, in the dark of the night, the surprise counter attack against the German occupier.  Honorary Consul General of France, Myriam Boisbouvier-Wylie gave a moving speech in which she reminded  the sacrifice of the Australian soldiers who came all the way from their native Australia to be in the muddy trenches on French soil and who, on those rainy days of April 1918 valiantly recaptured the town of Villers-Bretonneux. From that point in time, the people of Villers-Bretonneux never forgot Australia. Ecole Victoria in Villers-Bretonneux was rebuilt a century ago thanks to the donation of all the Victorian school children and the Strathewen Primary School, destroyed after the bush fires of 2009, was given a brand new chess playground by the Municipality of Villers Bretonneux.
Students of Strathewen Primary School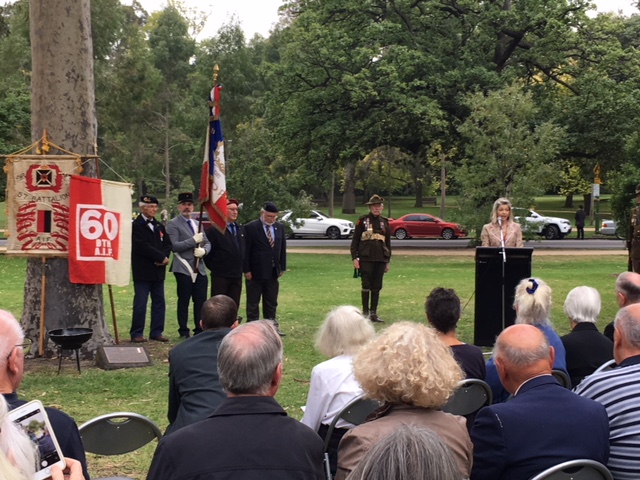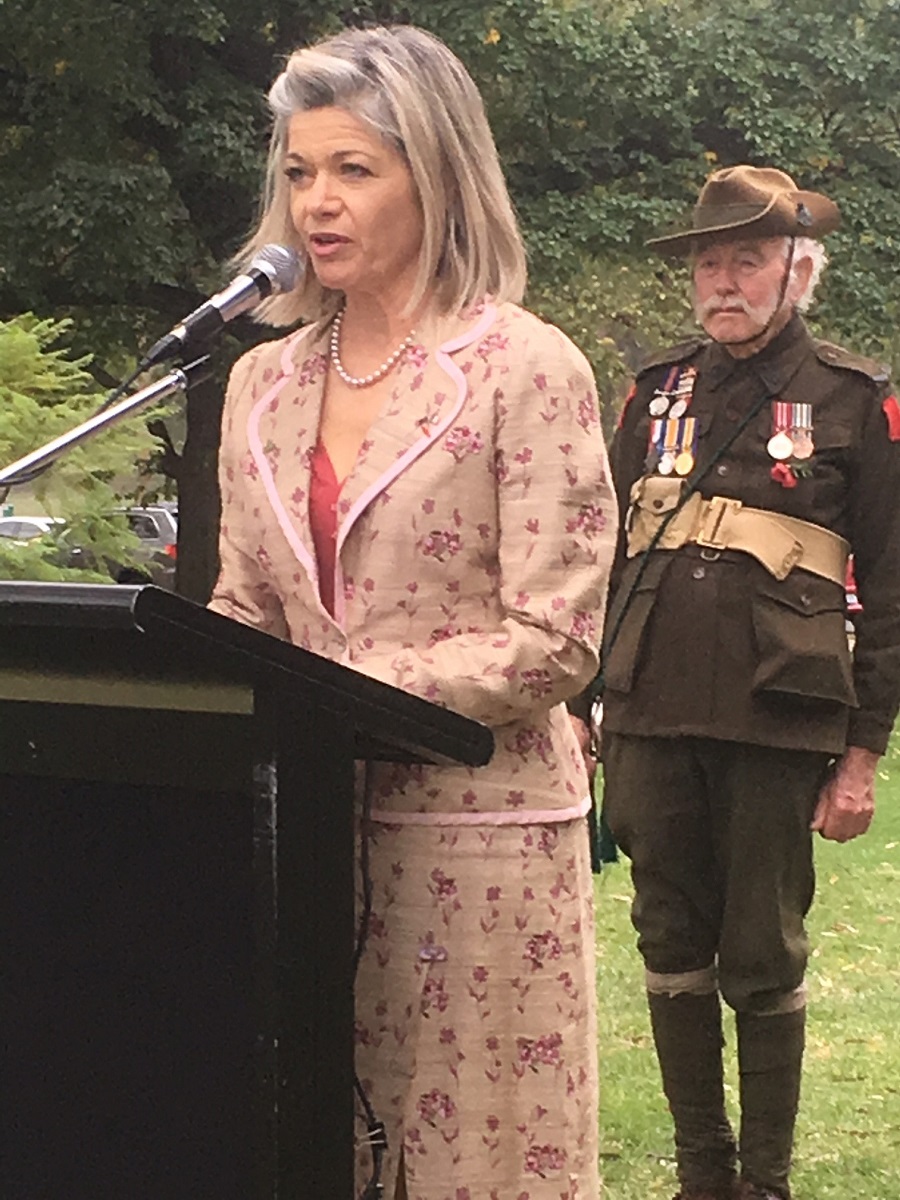 The students of Villers Bretonneux' School Victoria have made a lovely video called ",Do not forget Australia". Please click here to see3 it.