Mr. Jean-Yves Le Drian, French Minister of Europe and Foreign Affairs recently visited Australia. He came to Melbourne on the 7th of November before leaving for Adelaide.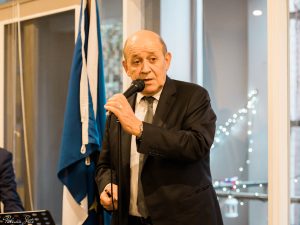 The Minister's visit underlines the strategic partnership between France and Australia and especially its cooperation in defence and security.
Mr. Le Drian took part in the "No Money For Terror" International conference, which gathered 55 countries representatives in Melbourne. He then met the Hon. Daniel Andrews, Premier of Victoria and discussed with him trade relationship with China and the importance of the French economic presence in Victoria.
In the late afternoon, a reception was organised by Myriam Boisbouvier-Wylie, Honorary Consul General of France in Melbourne, in presence of His Excellency Christophe Penot, French Ambassador and Ms. Anne Boillon, Consul General of France in Sydney. This allowed Mr. Le Drian to meet some members of the French community..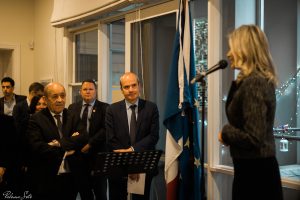 At the end of the day, Mr. Jean-Yves Le Drian had dinner with his counterpart, the Hon. Marise Payne, with whom he exchanged about the important international issues that both countries are facing in the Indopacific region.
For more information, you can read the coverage by the Courrier Australien and the Petit Journal de Melbourne.