On Wednesday 19 February, the Principal of Lowther Hall College in Essendon, Ms Elisabeth Rhodes organised a special evening to welcome the French students from the "La Malgrange High School" in Nancy who had just arrived on an exchange.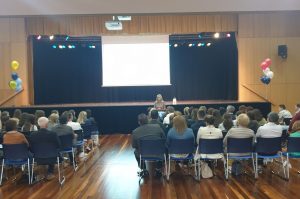 This was the occasion to celebrate the tenth anniversary of the partnership between the two schools attesting the quality of the bounds between France and Victoria in presence of he Honorary Consul General of France in Melbourne, Myriam Boisbouvier-Wylie.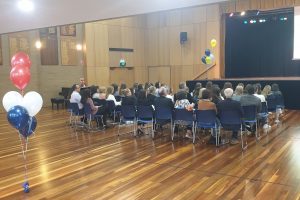 After an introductory word from the French teacher, Head of the exchange programme, Myriam Boisbouvier-Wylie mentioned the vitality of French-speaking culture in Victoria evoking the various French cultural festivals on offer in Melbourne: from the Bastille Day Festival to the French Film Festival, there is always an opportunity for the francophiles!