On Tuesday 18 February, the Honorary Consul General of France in Melbourne, Myriam Boisbouvier-Wylie, attended the morning tea organised by Koonung Secondary College in Box Hill to welcome the French students who had just arrived from the Lycée Baudimont, located in Arras, France.
For the last fifteen years, the two schools have regularly organised students exchanges, a sure way to keep the fluency in both French and English and another example of the bonds uniting France and Victoria.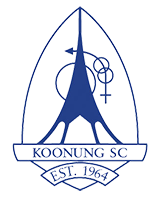 After a word of welcome by Principal Marianne Lee, Myriam Boisbouvier-Wylie addressed the students reminding them that their ancestors had indeed fought side by side in the trenches of the Somme during the First World War and that their continued friendship was fitting and heartwarming.
The two French Teachers from the Lycée Baudimont were delighted by the quality of the welcome and presented the school with a book and some delicacies from the Arras region.