Save the date! On Tuesday 10 March 2020, from 5:45 pm to 8:00 pm in the offices of Randstad Melbourne, the French-Australian Chamber of Commerce & Industry organises its first Retail & Luxury event of the year during the Virgin Australia Melbourne Fashion Festival. This event called Fashion industry Australia: Making a social impact will discuss the matter of shopping sustainably while fashionably.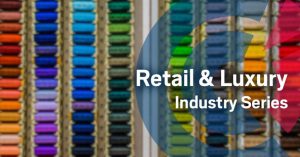 The discussion will be led by Angela Bell, the National Manager of Ethical Clothing Australia and by Marcus Crook, the Co-Founder of HoMie a streetwear clothing social enterprise which supports young people affected by homelessness or hardship.
Follow this link to get your tickets!