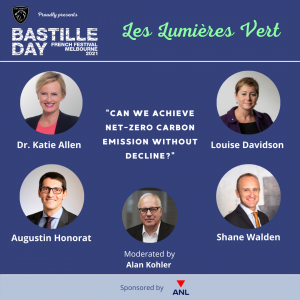 On Friday 16 July at 4:30 pm at The Edge at Fed Square, do not miss the  dynamic discussion between panelists Dr. Katie Allen (MP, Federal Member for Higgins), Louise Davidson (CEO Australian Council of Superannuation Investors), Augustin Honorat (CEO de Engie), Shane Walden (CEO de ANL) on this very hot topic! The debate will be moderated by well-known journalist Alan Kohler and you will be able to pose your questions at the end.
The Bastille Day Lumières Vert Talk will explore how our lives will be impacted, how businesses are transforming their activities and how the government policies and regulations need to evolve if we want to achieve net-zero carbon emission. Can we deploy new technologies and shift the nature of our consumption and lifestyle while continuing to grow GDP, even in a wealthy country such as Australia?
Please book here for this important discussion.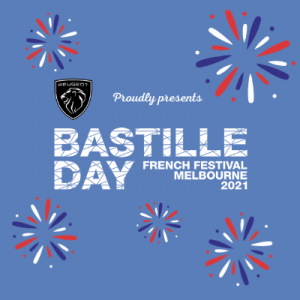 Les Lumières Talks are a key feature of the Bastille Day French Festival. This series of talks focus not only on French history, art and culture, but also on topical issues that are relevant to all of us. These Talks are titled Les Lumières, (the Lights) as the French Revolution and its values of Liberty, Equality Fraternity came about at the end of a century of Enlightenment [Le Siècle des Lumières].
SBS Radio will be recording the debate, Merci SBS!