The French Ministry of Foreign Affairs' Secretariat for the Pacific offers financing for projects. Projects submitted shall be submitted to the Embassy of France in Australia, by 2 September 2018.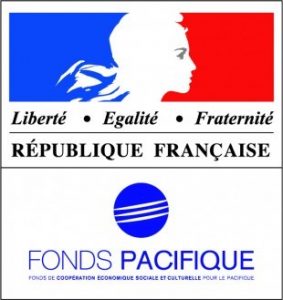 The fund aims to support projects involved with:
the 

fight against climate change and with the risk prevention of disasters.
Economic and industrial project
Sanitary safety or Food safety
The projects must be co-financed at least at 50 % of the total amount of the eligible expenses. 
The projects submitted by Australian partners have to be sent by email at the service of cooperation and cultural action of the Embassy of France in Canberra (science.canberra-amba@diplomatie.gouv.fr), and their description must be drafted in French.