Celebrated each each year on 26 September, the European Day of Languages is a means of promoting awareness among the general public of the importance of language learning and of protecting our linguistic heritage.
Celebrate the 2020 edition by entering a fun online game run by the European Union National Institutes for Culture (EUNIC), with loads of prizes up for grabs!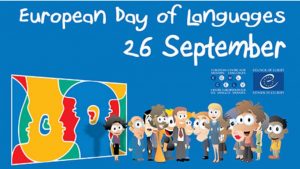 To have a chance at winning one of many amazing prizes, you simply need to illustrate an idiom in any official language of the European Union. Make sure to choose a catchy photo or design, together with an English translation!
Post your photo on the Alliance francaise de Melbourne Facebook or Instagram pages with the hashtag #LiterallyEurope to have a chance at winning one of the great prizes on offer.
The deadline for submission is the 13th September, and winners will be announced on the 26th of September on Facebook and Instagram.