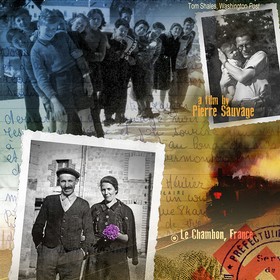 Courage to Care inspires people to realise that each person can make a difference by choosing not to be a bystander in the face of prejudice. This is the reason why they use the stories of Holocaust survivors and the "Righteous among the nations" to encourage people to stand up against bullying.
During the Holocaust, 90 000 Jews living in France were exterminated. If the Vichy government was at the time collaborating with the Nazis, many French people saved lives. It is the case of the population of Chambon-sur-Lignon, a small mountain village. Heroically, the 5,000 protestant villagers took in and sheltered 5,000 people. In 1987, Pierre Sauvage shared the astonishing story of this unique "conspiracy of goodness" in a documentary : "Weapons of the Spirit".
On Tuesday March 17th, at 6:45pm, at Classic Cinemas Elsternwick, Courage to Care invites you to a special screening of a remastered version of this documentary followed by a Q&A with Peter Grose, author of A Good Place to Hide.
Tickets : $20