The 21st Symposium of Australian Gastronomy will be celebrated in Melbourne, Australia, from Friday 2 December to Monday 5 December 2016 and includes a wide range of engaging and mouth-watering events.
The Symposium will take place at William Angliss Institute and the University of Melbourne, in collaboration with Sustain: the Australian Food Network. The conference will run from Friday evening to Monday evening which will conclude with a banquet dinner.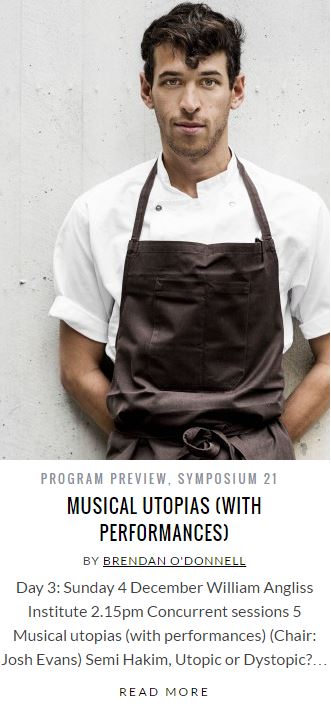 The events on offer include; video-conferences by Philippe Mouchel and Claude Fischler; an event hosted by Gabriel Gaté ; a panel on the influence of French cuisine on Australian gastronomy…
Tickets  can be purchased here.