On the 17th of August the French Australian Chamber of Commerce and Industry (FACCI) is happy to invite you to its workshop on recruitment and employment in Australia. The event will take place at the International Chamber House, Level 5, 121 Exhibition St, Melbourne.
At this event, you will meet a panel of three Human Ressources professionals who will answer all your questions relating to employment and enterprise, as well as give you insightful advice and information.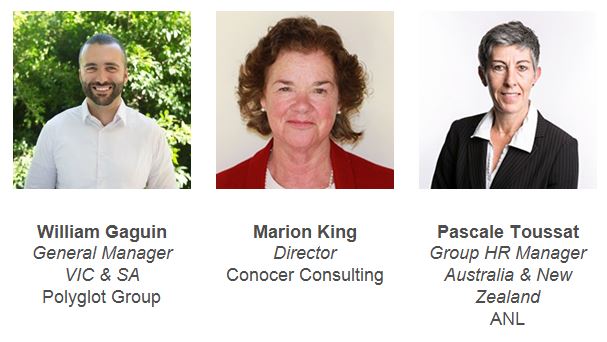 William Gaguin, general manager of Polyglot Group, Marion King, director of Conocer Consulting, and Pascale Toussat, manager in HR Australia and New-Zeland at ANL, will present the workshop  in a friendly atmosphere around a breakfast offered by the FACCI.
If you wish to enrol, please click on this link.