Do you know a meritorius person who would be invested in one of the following sectors in Australia:
Solidarity – volunteerism – to reward French people who have distinguished themselves in mutual aid and support activities.
Entrepreneurship – to honour promising craftsmen, creators or business leaders.
Research and Innovation – to introduce the general public to French researchers working in Australia, as well as to entrepreneurs who have developed innovative solutions in their field.
Sustainable Development – to recognize an individual or company's ongoing commitment and outstanding contribution to sustainable development.
Sport, Art and Culture – to distinguish athletes, artists or creators for their excellence, dedication and vocation in the field of Sport, Art and Culture.
Woman of the Year / Man of the Year – to recognize nominees who have distinguished themselves in Australia through their entrepreneurial spirit, creativity, determination or commitment (social, sporting, personal, professional).
This year, the award includes both French and Australian citizens. Do not hesitate to nominate them or yourself! (deadline October 16) for The Courrier Australien's "French-Australian Excellence Awards" readers' prize.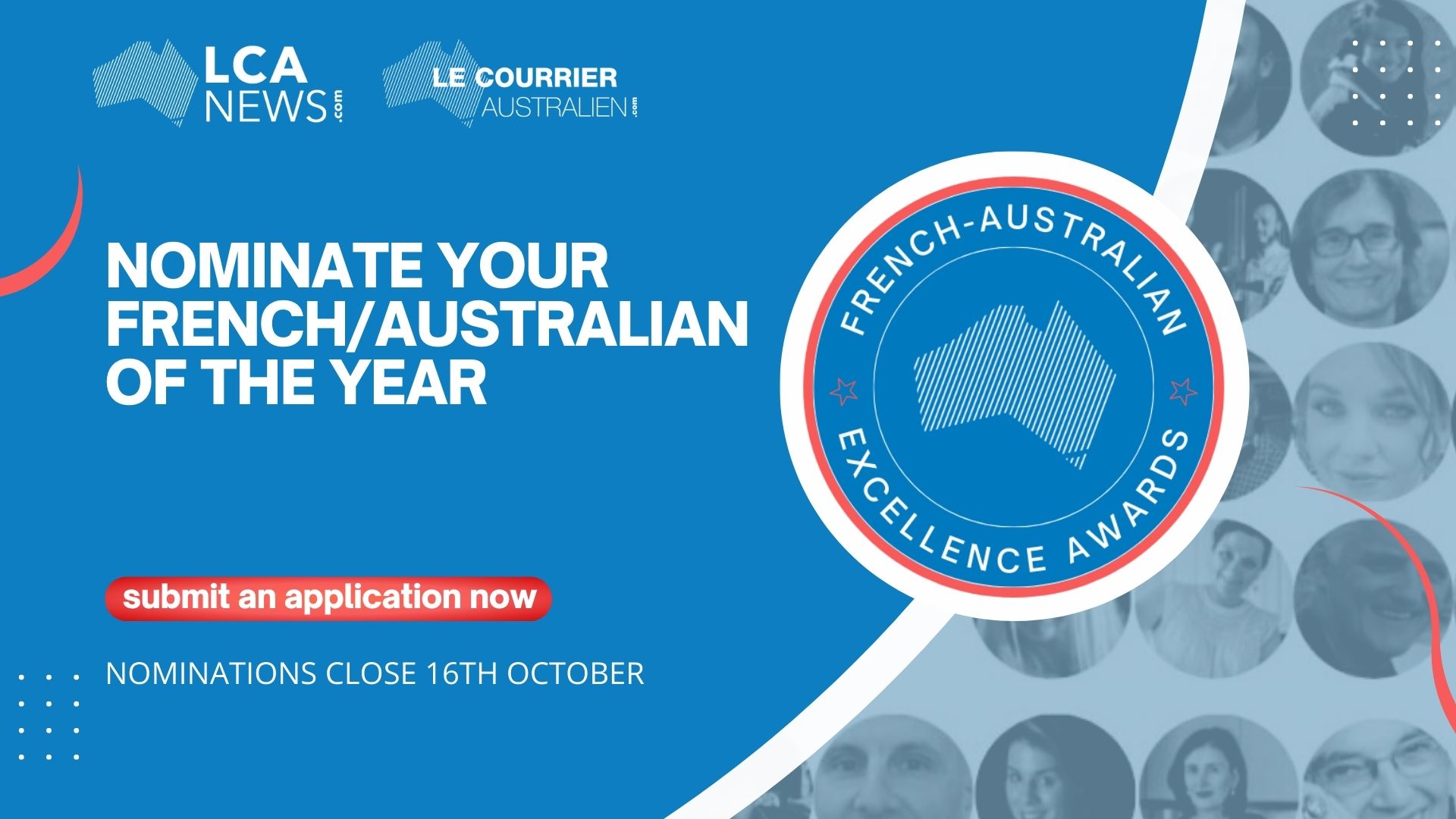 A gala evening in Sydney will be held at the end of November to present the Awards to the various winners.