Don't miss the opportunity to hear world-renowned French journalist and author Annick Cojean, at the Alliance Française de Melbourne on Wednesday, February 20 from 6pm-8pm. She will address the audience in English.
Senior reporter for Le Monde, she also chairs the committee for the Prix Albert-Londres,  (France's equivalent of the Pulitzer Prize) which she won in 1996 for her five-episode report series entitled « Les Mémoires de la Shoah » (Memoires from the Holocaust).
In her latest book, « Je ne serais pas arrivée là si…27 femmes racontent » (I would not have arrived there if … 27 women tell), Annick Cojean pays tribute to her recently deceased mother, in addition to 27 other women she has interviewed, including Patti Smith, Joan Baez, Marianne Faithfull, Brigitte Bardot, and Nicole Kidman. 
 Cojean is also one of the few female reporters who gives voice to the voiceless, notably those women forced to live in warzones. She published "Gaddafi's Harem" in 2012 to wide acclaim.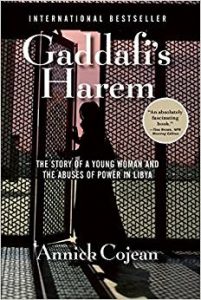 For more information and to RSVP for the event, please click here.