Good news for Francophone and Francophile parents ! L'Ecole du Samedi will open a new kinder class for 3 to 4 year old children starting from Term 4 2017. The classes will take place from October 14 to December 9 2017, on Saturdays from 10.30am to 12pm. Ecole du Samedi seeks to teach children from French speaking or bilingual families how to communicate in French and discover French culture. 
Ecole du Samedi will be hosted by Fitzroy Primary School (situated on George Street, Fitzroy). The children will have access to modern learning material as well as big facilities for them to learn and enjoy their time. Three teachers from the French Bilingual Association will take care of them.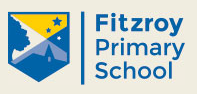 For more information, please contact Pilote@frenchba.org.au.
To enroll, please click on this link.