The Alliance Française invites you to come and discover Tamsin Green's  exhibition called 'Detraction' .
Tamsin Green's work characterizes the concept of femininity in the history of art and theory, where women are often under represented for their art and literary skills.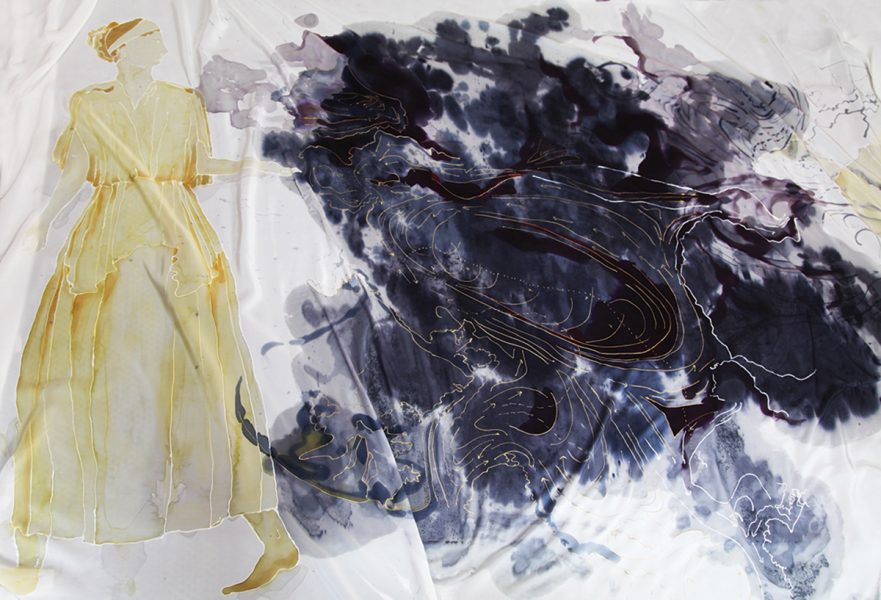 Tamsin Green, Silk Banner, 2017.
'Detraction' is a response to Marcel Duchamp's artwork entitled 'Large Glass' (The Bride Stripped Bare by her Bachelors. Even). Duchamp's freestanding glass construction built in 1923 depicts the erotic encounter between a "bride" and her ten "bachelors".
                                                Marcel Duchamp, The Large Glass, 1915–23.
The exhibition will take place 28 June- 28 July at the Alliance Francaise Eildon Gallery, 51 Grey Street, St Kilda. A special talk by the artist will be held on Saturday 1 July at 4pm.
Click here for more information and to RSVP.