Almost French Kindergarten is expanding! After the Port Melbourne Campus opened in 2016, a new campus is set to open in January 2019 in South Yarra.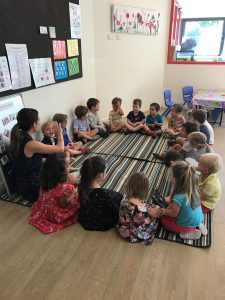 This kinder programme, which is recognised by the Australian Department of Education, offers 16 hours of class per week, from 8:30am to 4:30pm on Thursdays and Fridays, for children aged from 3 to 5. The programme provides complete French immersion facilitated by three qualified teachers.
Almost French follows the Reggio Emilia Montessori pedagogy and offers a rich programme of activities such as literacy and numeracy learning, cooking, gardening, (STEM) sciences, sport, yoga, art, theatre, excursions, all in French!
For further information and to enrol, please take a look at their website.