You want to go to the cinema, but you don't know which movie you should watch. You may me tempted by this touching French Drama directed by the French screenwriter and film director Olivier Peyron.
Following its Australian premiere at Alliance Française French Film Festival, LIE WITH ME will be released in cinemas nationally on October 12, 2023.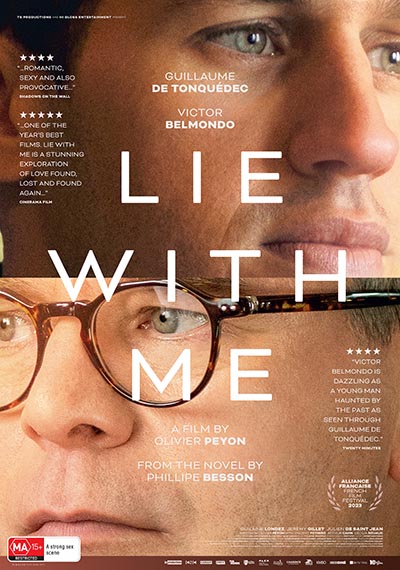 LIE WITH ME tells the story of a writer confronting the bittersweet memories of his first love. Set against the beautiful backdrop of the French Cognac region, Olivier Peyon's adaptation of Besson's autobiographical tale is a deeply touching and devastating exploration of regret and the power of luminous first love.
Starring Cesar Award winning actor Guillaume de Tonquédec and emerging star Victor Belmondo, the grandson of the legendary French New Wave actor Jean-Paul Belmondo: such a famous and talented cast promises to speak directly to your heart.