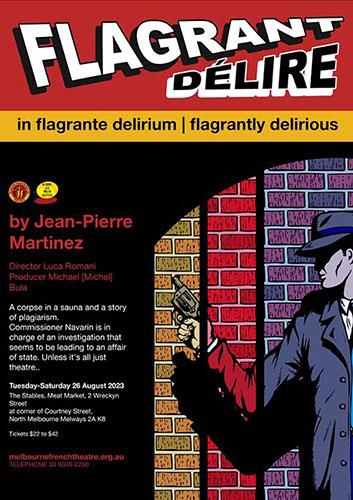 If you are French speaking, like to be on stage and can make yourself available from May to the end of August in Carlton, this is for you: The Melbourne French Theatre auditions for its new play, Flagrant Délire by Jean-Pierre Martinez.
Six acting roles (3 men and 3 women) will be offered during auditions on Saturday, May 13 at 2pm and Monday, May 15 at 7pm at the Maison de Maître in Carlton.
Find more information on the Melbourne French Theatre website.