Visiting the Melbourne French Theatre  is a fantastic way for both francophiles and francophones to immerse themselves in the culture and language – and in so many ways !
Originally formed at the University of Melbourne in 1977, the Melbourne French Theatre is the longest-running French theatre company in Australia.
Throughout the year, the theatre presents a number of live, subtitled shows that are guaranteed entertainment. Their new play "The Candidate: Panic at the Ministry" is showing between 12 and 16 October, in a new location: Library at the Dock 107 Victoria Harbour Promenade, Docklands.  Don't miss out on tickets!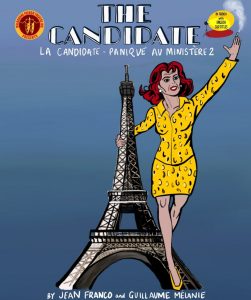 If you're interested in gaining some work experience, the Melbourne French Theatre also offers traineeships and volunteering opportunities with respect to administration; bar and food service; set design; and more! Click here to learn more.