On Tuesday 7th of August, Albert Park Primary School organised a special French Day, on the theme of the Tour de France, with the attendance of Ms Myriam Boisbouvier-Wylie, Honorary Consul General of France in Melbourne, and a local Australian cyclist.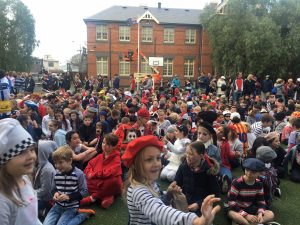 The day began with a "French Breakfast" and continued with a student's costume parade. Then, the Grade 2 students performed a French song before an interview by the French student Leaders of a Mr Clark, a local cyclist. Ms Myriam Boisbouvier-Wylie had a delivered a speech on the history of the Tour de France, including why the polka dot jersey was created…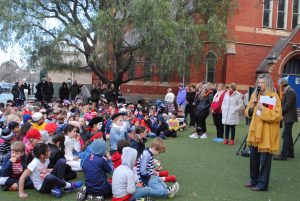 This annual cultural event from Albert Park Primary School illustrates the importance of including various cultures and languages in the education system.