On Wednesday 15 November the Awards Ceremony for the "Berthe Mouchette" competition organised by the Alliance Française de Melbourne was held  at St Kilda Town Hall. 
Fourteen thousands competitors from 100 Victorian Schools took part in the 2017 poetry competition!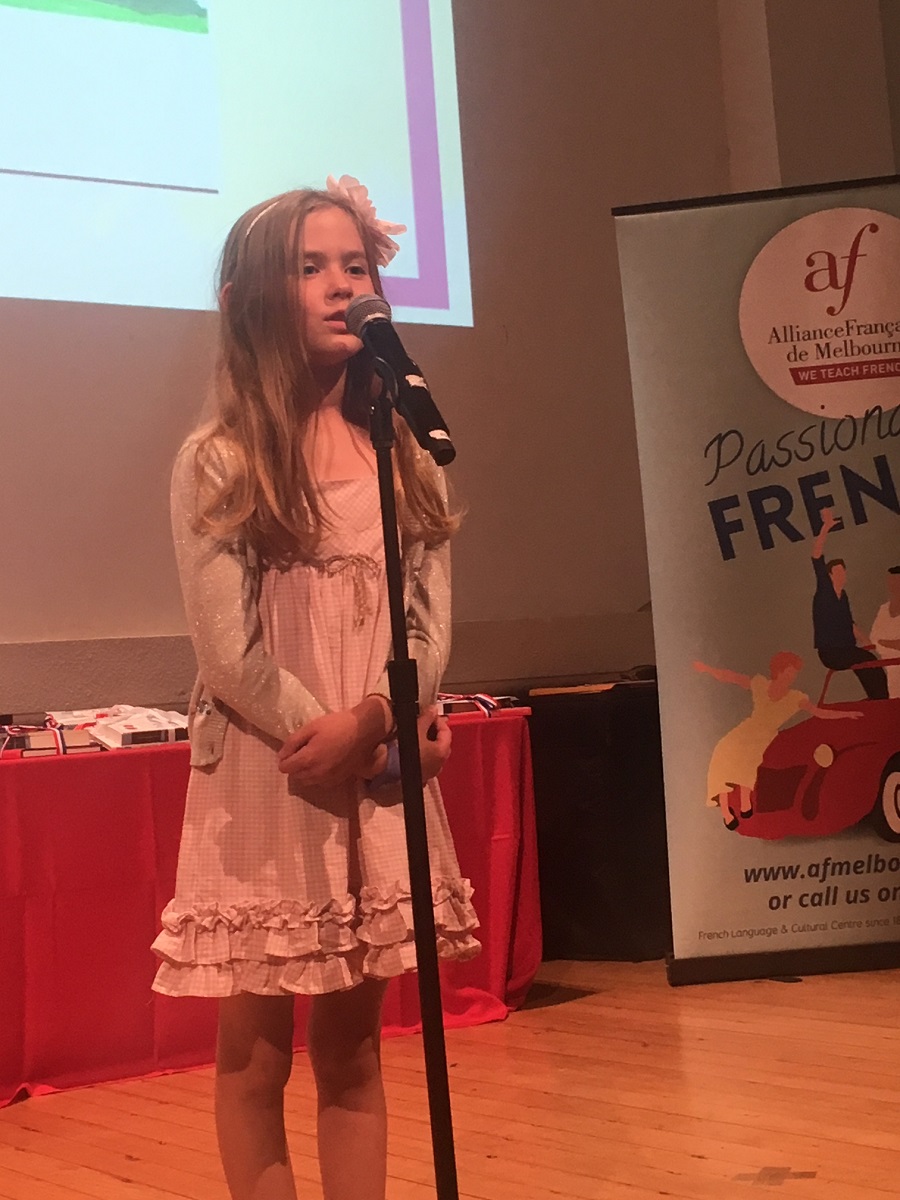 The President of the Alliance Française de Melbourne, Mr. Gilbert Ducasse, formally opened the ceremony. The two Competition ambassadors, former Berthe Mouchette winners, Michel Nehme and Anand Bharadwaj, were the Masters of Ceremony presenting the awards with Michel Richard, Director of the Alliance Française. These two young men need to be commended for their talent and dedication in learning the French language.
This evening would not be possible without the huge work made by Kellee Lewis, the Berthe Mouchette competition coodinator.
Many prizes rewarded the students which included books, DVDs, cultural event passes, French courses.
The Prix AFX Student Exchange included two 6-week reciprocal exchange program in France (Best Year 8 and Year 9 winners)
The Prix CREIPAC Aircalin for the Best Year 12 Student was a one-week cultural and educational trip to New Caledonia.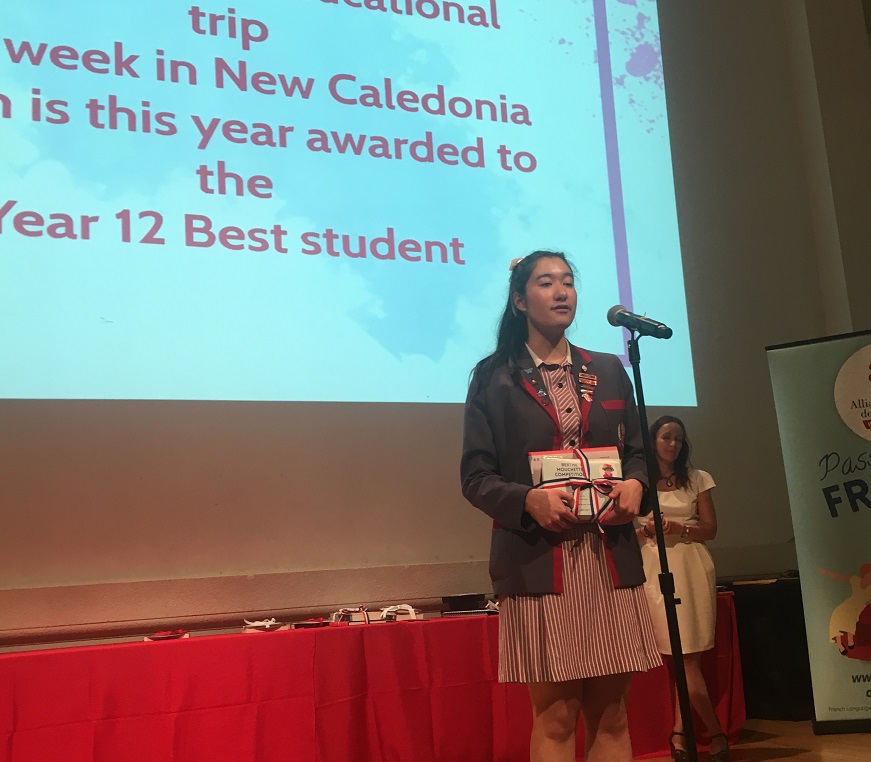 As Ms. Myriam Boisbouvier-Wylie, Honorary Consul General of France in Melbourne, mentioned in her speech, Francophonie represents one of the biggest linguistic zones in the world, with an estimated 274 million French speakers worldwide. The Assistant Consulaire, Mr Jean-Paul Esnault, gave the Prix du Consulat Général Honoraire de France to the Second Best candidate in Year 11 and Year 12.