On Monday 12 December the Awards Ceremony for the "Berthe Mouchette" competition organised by the Alliance Française de Melbourne was held at St Kilda Town Hall. 
This competition happens in memory of the founder of the "Alliance française de Melbourne", Madame Berthe Mouchette, who was a respected artist and regarded as audacious woman for her time, sharing her love of both French language and French culture.
The prizes reward young students from year 3 to year 12, in various categories such as poetry recitation, poetry writing as well as a drawing competition.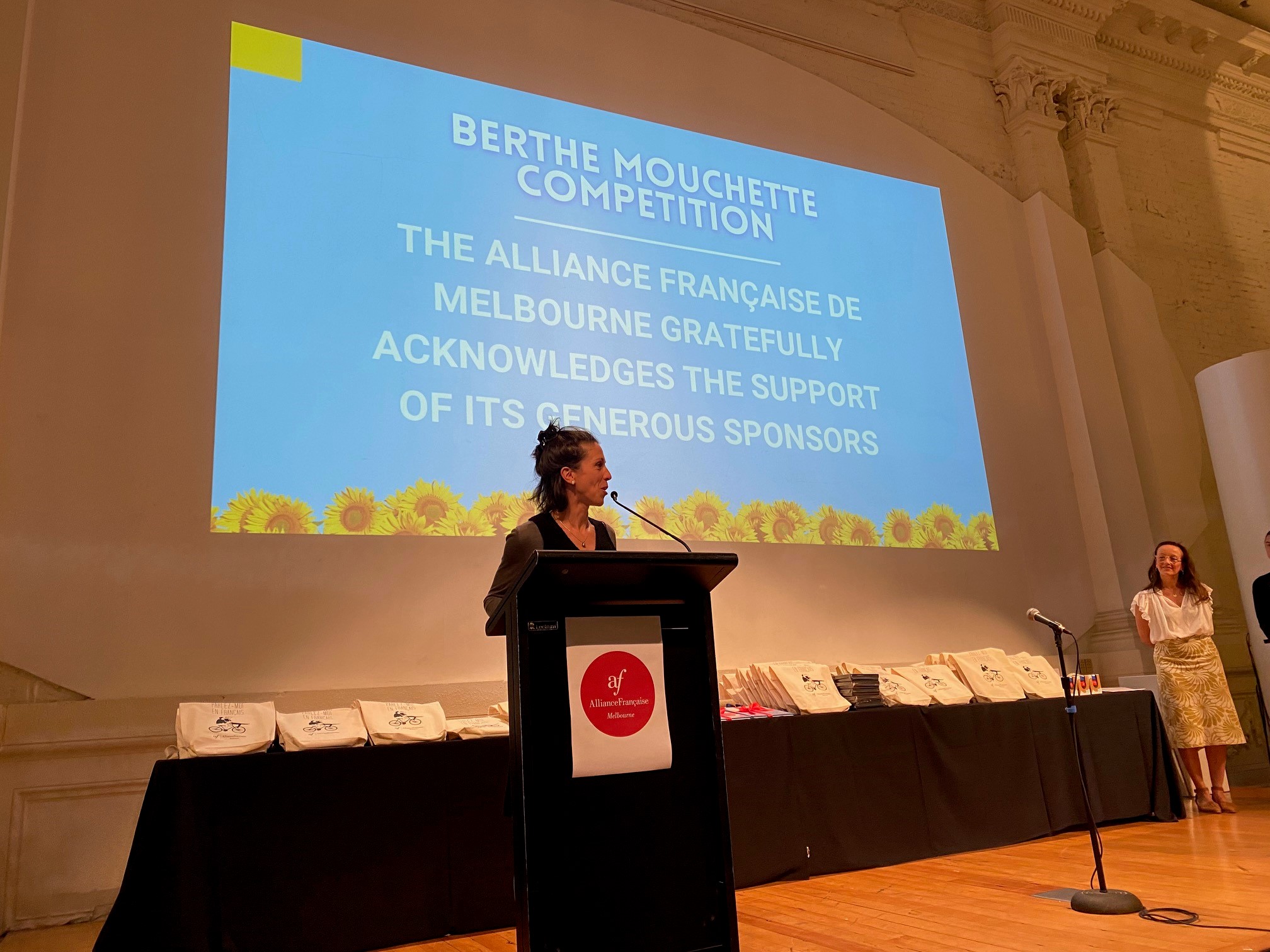 The President of the Alliance Française de Melbourne, Mr. Gilbert Ducasse, formally opened the ceremony, followed by Marie-Hélène Predhom (director of Alliance française) and Kellee Lewis (the  Berthe Mouchette competition coodinator) who called the laureates to come on stage and receive their prizes. The recipients of the first prizes were invited to recite their poem, which was a lovely way to structure the evening.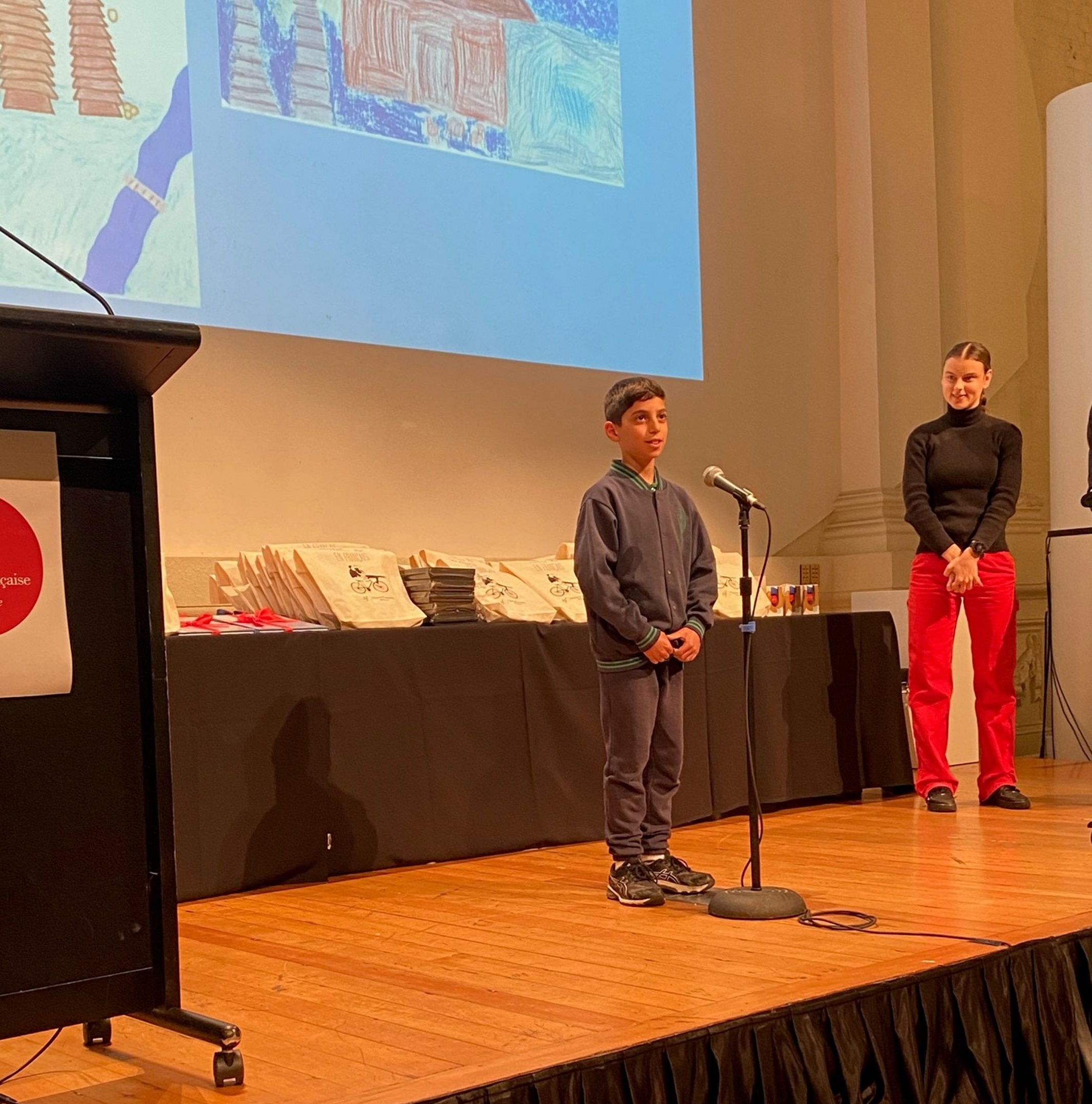 Congratulations to all the winners!