Gâteaux by Marc Frissard is a delicious taste of France…right here in the heart of Melbourne's beautiful bayside!
Marc is a French-trained pastry chef, with over 20 years' experience of creating the most scrumptious French delicacies – both sweet and savoury. For Christmas, Marc's team invites you to enjoy their unforgettable cakes: their Bûches de Noël, traditional French Christmas 'pudding'.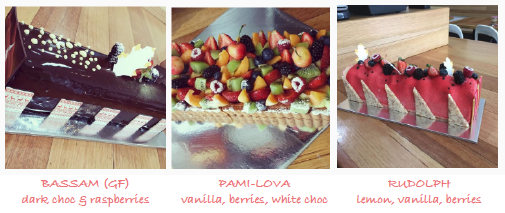 Have a look at the delicious cakes in the shop or on the website, and order your Bûche before 16 December 2016!