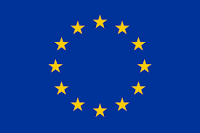 Europe Day is quickly approaching…  Each year on the 9th of May, European countries mark the anniversary of the historical 'Schuman declaration of 1950', whereby the then French foreign minister set out his idea for a new form of political cooperation in Europe, which would make war between Europe's nations unthinkable.

 In order to celebrate the occasion, the EU Centre  at RMIT, with the assistance of the Contemporary European Studies Association of Australia (CESAA), will host an online event to mark Europe Day 2020. on 8 May, from 12:30-2:00pm.
The distinguished panel will discuss the outbreak of COVID-19 and its devastating consequences for many European citizens and significant disruption to the livelihoods of most Europeans. The panel will also try to answer the questions of  how do the European leaders refocus on their vision for a more democratic, equitable, greener and more prosperous Europe.
Everyone is warmly invited to join in this virtual event. The event is free but your must register.