The schedule for the 2021 ATP Cup has been released! The ATP Cup is a 12-country men's tennis tournament inaugurated in 2020. This year the event is being played at Melbourne Park from 2–6 February. The tournament dates have been pushed back a day to allow quarantined players to best prepare themselves for the competition.To book your tickets click here!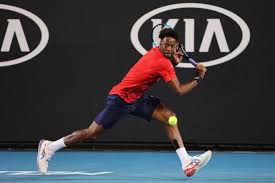 For the second year in a row, the French Team is lead by Gael Monfils. This 10-time ATP Tour titlist is joined by Benoit Paire, ranked at no. 28. Doubles pair Nicolas Mahut and Edouard Roger-Vasselin return to the ATP this year . Mahut and Roger-Vasselin have amassed a combined total of 52 tour-level doubles titles, including seven as a team.
In 2020, Team France finished in third place in Group A; let's hope La France does just as well this year !