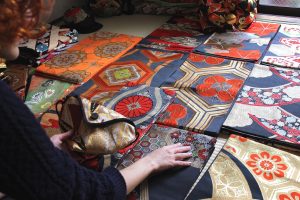 Mikan is an accessories brand that gives renewed life to precious antique Japanese textiles by transforming them into contemporary, functional pieces called Futo  (Japanese for envelope). Mikan founder and Esmod Fashion Institute lecturer, French lady Clementine Sandner, will lead immersive workshops during the Melbourne Fashion Festival the weekend of 8-10 March where participants will craft their own Mikan bag from scratch.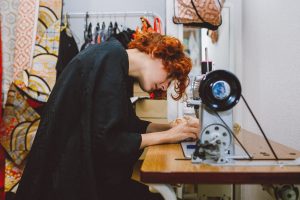 Utilising beautiful discarded Kimono and Obi silks – some more than half-a-century old – combined with the traditional techniques of the city of Kyoto, each bespoke product is an elegant rarity. A highly-coveted accessory, the Mikan bag will give you insight into the production process and inspire you to continue creating into the future. Join Mikan and The Social Studio, a social enterprise that is kindly hosting Mikan in Australia, to ensure past beauties still have a place in our modern lives.
For the closing reception, 10th March at 7pm, please join Mikan, participants and friends for a drink, chat and chance to peruse an exhibition of pieces created during the workshops, alongside her wider range of designs.

All income generated by The Social Studio is invested into its valuable work supporting students, staff and migrant communities. The Collingwood-based not-for-profit focuses on positive education and employment outcomes, environmental benefits, and social inclusion.
Bookings essential. Find tickets here.