On the evening of Tuesday 30 November John Drury's book Two French Sisters in Australia was launched at the Honorary Consulate General of France. It was a privilege for the Honorary Consul General Ms. Myriam Boisbouvier-Wylie to welcome distinguished guests and launch the book capturing the history of two influential French women in Australia.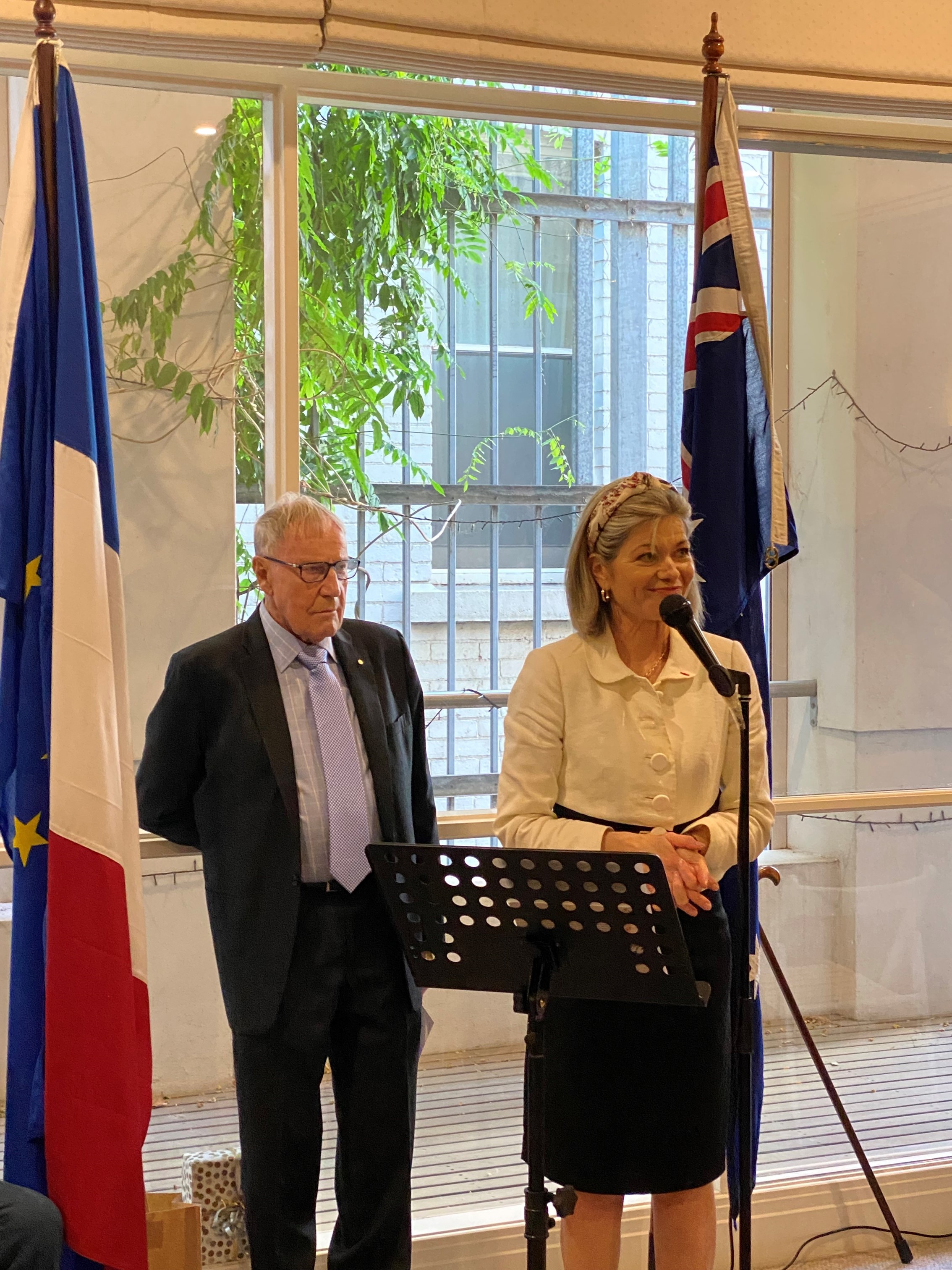 Two French Sisters in Australia indeed tells the Australian tale of two iconic sisters, Berthe Mouchette and Marie Lion. The book illustrates the legacy and impact that Berthe Mouchette had on the local culture, particularly in Melbourne as she founded the Alliance française of Melbourne in 1890. For the last 127 years, many Victorian schools invite their students to partake in the Berthe Mouchette poetry competition which is a fantastic creative opportunity for students to learn about the French language and culture.
It was a very enjoyable evening to celebrate the French Australian friendship as documented by Mr. John Drury and his publisher Dr. Liz Rushen.