Melbourne Accueil recently held its Annual General Meeting, and again this year the feedback was really positive!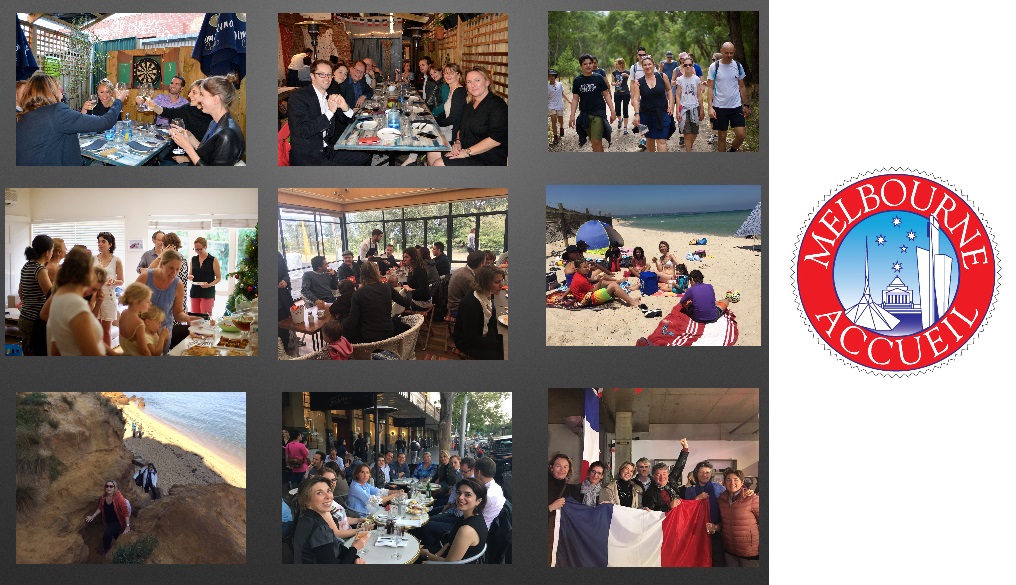 Melbourne Accueil was created in 2012, a non profit association entirely dedicated to welcoming and helping new comers to Melbourne as well as animating the local life of the French community. Melbourne Accueil is a member of the worldwide networks of the FIAFE (Fédération Internationale Français et Francophones d'Expatriés).
In 2016-2017, Melbourne Accueil organised a wide range of activities: games for children, hikes, electoral night…. The activities were endless and people loved them.
All these wonderful achievements were only possible thanks to a first-rate team ! Géraldine Lautour-Akremi was reelected president, Laure Rouquette, vice-president. Marie Westerhof and Svetlana Bauchiere are respectively secretary and treasurer. The team has had a new member this year, Anna Crasnier. 
In spite of all these beautiful achievements, Melbourne Accueil needs more passionate people who could come and help the association grow. For 2017-2018, the association is recruiting : 
neighbourhood hostesses.
people to help motivate the members on a regular basis.
volunteers to help at special events.
one person in charge of regularly updating our website and Facebook page.
If you are interested or just want to learn more about Melbourne Accueil, please visit their website.